US, India reach 'breakthrough understanding' on stalled civil nuke deal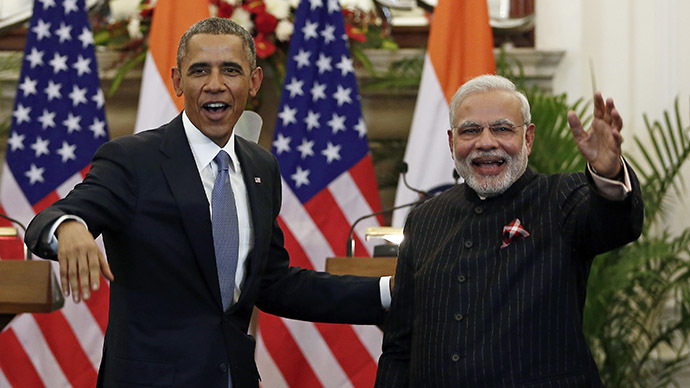 The first fruit of Barack Obama's trip to India is the "understanding" which may finalize the civil nuclear cooperation agreement of 2008, which was supposed to clear the way for the sale of nuclear fuel and reactors to India.
The new understanding removes both the US demand for tracking its nuclear supplies, and US suppliers' liability in case of a nuclear accident.
President Obama and Prime Minister Narendra Modi both hailed the New Delhi negotiations as a breakthrough and a new step in US-Indian relations.
The US and India have been in a deadlock for six years, with Washington insisting on tracking any nuclear material it supplied to India. The US president used his executive powers to waive away the measure and agree that from now on, inspections of India's use of fissile materials by the IAEA will suffice.
"We are committed to moving towards full implementation," the US leader told journalists at a conference in New Delhi, where the meeting was being held.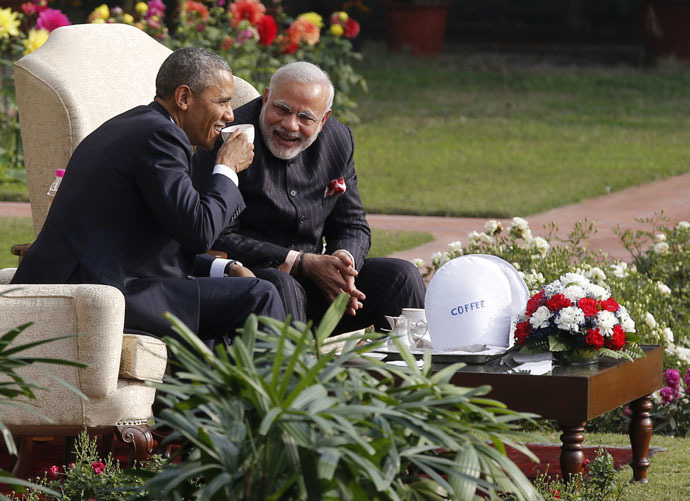 For his part, Modi said that "the civil nuclear deal was the centerpiece of our relationship. We worked with a sense of purpose for four months after I visited the US in September last year to make sure the deal is taken forward."
The US will agree to provide insurance coverage to those companies that want to build nuclear power stations in India.
According to US Ambassador Richard Verma the liability issue is to be resolved through a "memorandum of law within the Indian system" that wouldn't require change of the Indian law.
"Ultimately it's up to the companies to go forward, but the two governments came to an understanding," Richard Verma told the press.
The two countries had signed what became the basis of the current agreement back in 2008. But an obstacle to trade relations was always India's unwillingness to shield US suppliers from responsibility for accidents, which is part of India's strict liability law passed in 2010.
Currently, all nuclear power in India is controlled by the state-owned Nuclear Power Corporation of India Ltd., meaning that the operator itself would lose out in the event of an accident, under the new conditions.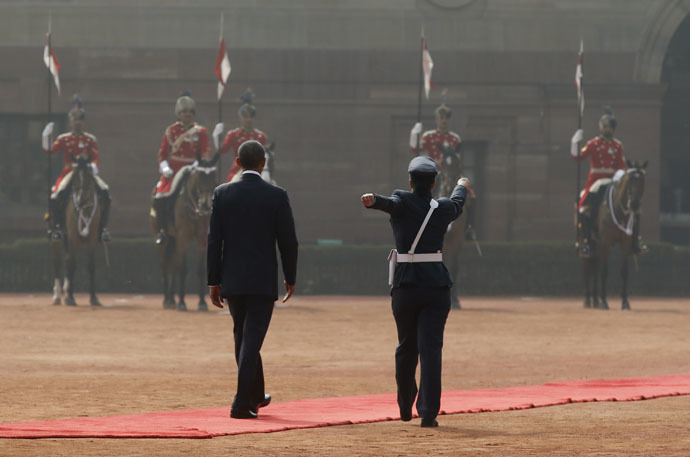 The two leaders admitted at the conference that their partnership still required work and that, according to Modi, "we have to convert a good start into lasting progress. This requires translating vision into sustained action and concrete achievements."
Joint US-Indian drone production, closer defense ties mulled
Obama and Modi also discussed a 10-year outline for strengthening defense ties between the two countries. Some of the new deals included the joint production of drone aircraft and equipment for Lockheed Martin Corp's C-130 military transport plane.
On Monday, Obama is scheduled to attend India's Republic Day parade, which is an annual demonstration of military power. This will mark the first time a US president has attended such an event in India.
The two leaders have also agreed to establish an Obama-Modi hotline, which would be India's first at such a level. Other deals included financing projects that would increase India's use of renewable energy to lower its carbon footprint in the world.
You can share this story on social media: