Ex-BBG member: News outlets should never be compared to terrorists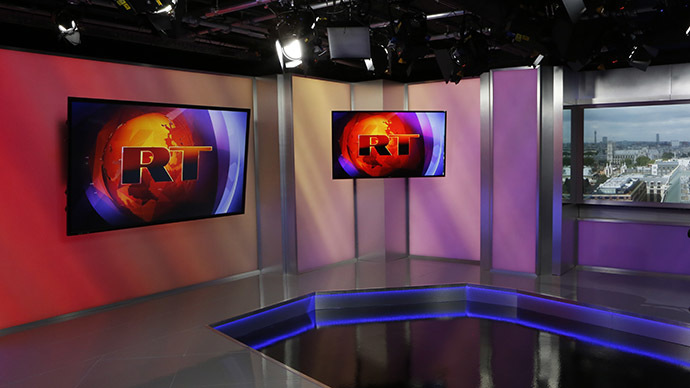 Comparing news outlets to terror organizations is jeopardizing the very foundations of freedom of speech in the US, Blanquita Cullum, ex-Broadcasting Board of Governors member, said after BBG's new boss placed RT on par with ISIS and Boko Haram.
"The First Amendment has always meant freedom of speech and a variety of voices. A news outlet isn't a terrorist," Cullum told RT's show, The Big Picture.
The conservative journalist, who was with the BBG for eight years, said that she's "very adamant that a news outlet should never be compared with a terrorist organization."
"I may disagree vehemently with, for example, MSNBC, but I will always fight for their right to be heard because if they are not able to be heard, I am not able to be heard," she explained.
Earlier this week, the new chief of the US Broadcasting Board of Governors (BBG), Andrew Lack, told the New York Times that RT poses a significant challenge for his organization, putting it on the same list as ISIS and Boko Haram terror groups.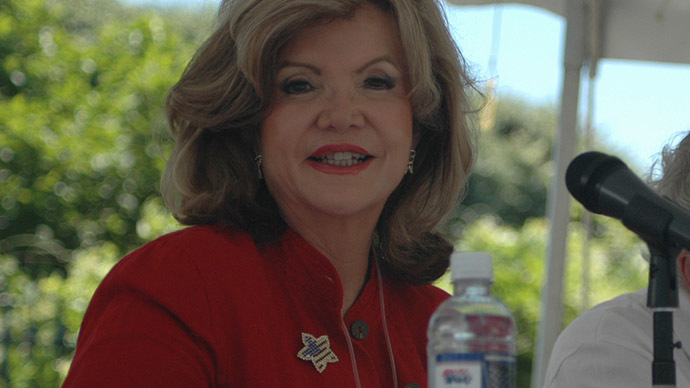 BBG is a bipartisan US federal agency, which is responsible for supervising all American government-sponsored international media – from Voice of America to Radio Free Europe.
READ MORE: Head of US state media put RT on same challenge list as ISIS, Boko Haram
The Big Picture host, Thom Hartmann, suggested that Lack's words indicate that he "apparently, has a problem with news."
"News is never dangerous – except for people who don't want information in the public realm – even when this news has an edge, a point of view of foreign ownership, news and commentary isn't terrorism," he said.
US state media chief associates RT with #ISIS & #BokoHaram Attacking #news instead of #terror is wrong #NEWSISNOTTERROR

— Thom Hartmann (@Thom_Hartmann) January 23, 2015
Abby Martin, the talent behind RT's Breaking the Set program, reminded that the news outlets overseen by BBG are "exactly the other side of a coin of RT in order to spread the Western perspective around the world – in countries across Asia and Europe."
"Funny that the West is allowed to have a $700 million operating budget to spread its pro-American points and talking points across the planet, yet when Russia does it – it's downright unacceptable," she said.
#BreakingTheSet: #DeflateGate Lunacy, Gitmo Diaries, King #Abdullah's True Legacy, Russia Today = ISIS? http://t.co/JwWqKxtjUv#FreeBB

— Abby Martin (@AbbyMartin) January 24, 2015
According to Martin, in a situation where the US corporate media "talks more about balls (referring to the ongoing DeflateGate scandal in National Football League) than torture" outlets like RT "are clearly needed more than ever."
READ MORE: RT equated to ISIS for 'daring to advocate a point of view'
The host of another RT show The Resident, Lori Harfenist, said that to compare a news outlet to terrorists "is an insane perspective to have, especially, for a guy, who's now heading up a huge network of his own."
Harfenist stressed that information is only dangerous "when a person listens to one outlet's propaganda and takes it as the absolute truth."
"Guess what, all news is propaganda. Because all news organizations pick and choose, which stories they want to talk about because it falls in line with their particular point of view," she said.
#NewsIsNotTerror [VIDEO] http://t.co/ivBA9lJkax@TheResident

— RT America (@RT_America) January 24, 2015
Coordinator of the Global Media Observatory in Venezuela, Maryclen Stelling, said that Lack's attack on RT is explained by the fact that the broadcaster "defies America's media hegemony."
"It destroys this hegemony, opening space for new perspectives on the news, giving word to new characters that are ignored by the US media," he told RT's Spanish channel.
#NewsIsNotTerror: @maxkeiser & @stacyherbert on US attempts to associate #RT w/ #ISIS & #BokoHaramhttps://t.co/VTEWLJm8Km

— RT (@RT_com) January 24, 2015
The head of Ecuador's Radio Publicade, Giovanna Tassi, underlined the "important role," played by RT in the global media field.
"It balances the information, using sources which the US is unlikely to take into account," he explained.
International organizations should condemn US policies aimed against RT "as if it was a military target," the director of Venezuela 's Ultimas Noticias paper, Eleazar Diaz Rangel, said.
You can share this story on social media: