17,600 Canadian employees ready to eat former Target exec alive over severance pay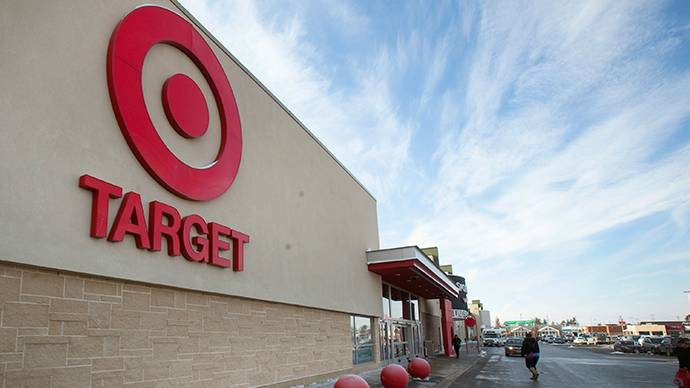 Social media users have come down heavily on the former CEO of Target after it turned out he reportedly received a walk-away package worth about the same as what was offered to all 17,600 employees of the chain, which is closing its stores in Canada.
Gregg Steinhafel took a total of $61 million from Target, including stock options, his pension, and a total severance of nearly $16 million, when he left the company last May, according to Fortune's calculations. Target's "employee trust" package for its Canadian workers meanwhile amounts to $56 million, as CBC reports, designed to provide each worker with 16 weeks of pay.
Steinhafel, who spent 35 years with the company, officially stepped down because of the massive credit data breach, in which hackers stole the personal information of up to 110 million customers, including names, mailing addresses, telephone numbers and email addresses in 2013. In the board's statement, the company noted that Steinhafel "held himself personally accountable" for the incident, which cost the mega US retailer a significant drop in profit.
PEOPLE OF EARTH: TARGET CEO JUST GOT 70 MILLION DOLLARS FOR COMPLETELY FAILING. WE ARE DOING EVERYTHING WRONG.

— Leo McKay (@LeoMcKayJr) January 23, 2015
My next gig is to become a CEO of a company, fail miserably and collect millions. #failingsuccessfully#TargetCanada

— Tim Parent (@timparent) January 22, 2015
Earlier this month Target said it is pulling out of Canada after losing over $2 billion. Target Canada was plagued by empty shelves and poor customer service, according to Business Insider, opening stores in "less-than-ideal" locations.

"Target busied itself making excuses and creating ad campaigns to convince Canadians that things were getting 'better each day,' when in fact they really weren't improving nearly fast enough," Doug Stephens, author of "The Retail Revival: Re-Imagining Business for the New Age of Consumerism" told the business and technology news website.
"They simply didn't bring the Target experience to Canada," he added. "Canadian shoppers voted with their wallets."
Utterly obscene. The President of Target should have been fired for cause, not compensated for his abject failure. http://t.co/qMneNgIa5R

— Steve Gilchrist (@enviro_steve) January 23, 2015
According to the American Federation of Labor and Congress of Industrial Organizations (AFL–CIO), CEOs in America typically earn 354 times as much as the average worker at the company. On average, American CEOs earn just over $12 million per year while the average worker gets $34,645.
#TargetCanada ex-CEO Gregg Steinhafel given a walk away package of $61 million after a shameful performance. #dreamjob

— Nemy Banthia (@nbanthia) January 23, 2015
You can share this story on social media: