OSCE urges upholding of ceasefire as tensions rise in eastern Ukraine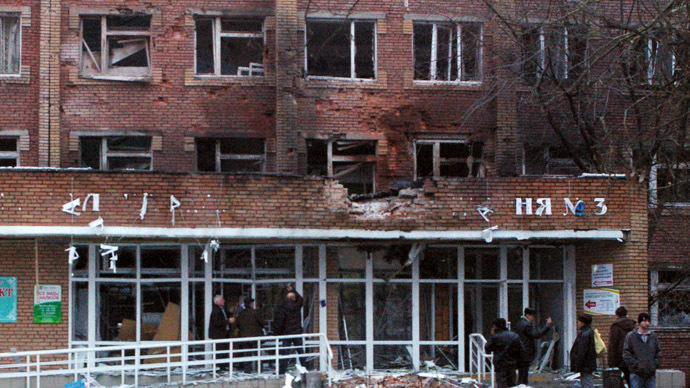 Tensions in eastern Ukraine have significantly risen in the past two weeks, a top OSCE official told RT. He called for an immediate ceasefire, as Kiev launched a massive assault on militia-held areas last week.
Deputy Chief of the OSCE mission in Ukraine Alexander Hug called for the Minsk documents to be followed especially the ceasefire in east Ukraine. He said that "it is important that the weapons are quiet, heavy weapons are withdrawn, so the civilian population can be given a reprieve and some tranquility, especially now when the tensions have risen significantly in the past two weeks."
Ukrainian troops launched a massive assault on militia-held areas on Sunday morning.
After several weeks of calm there had been hope that peace talks between Kiev and the self-proclaimed eastern republics were bearing fruit.

However, after the winter holidays the conflict between local militia and Ukraine's army stationed in the east swiftly reignited.
Among the latest deadly incidents, at least nine people were killed and up to 20 injured in a shelling in southern district of Donetsk on Thursday morning, according to various conflicting reports.
READ MORE: At least 9 killed in eastern Ukraine rush hour shelling amid conflicting arrest reports (VIDEO)
The Organization for Security and Co-operation in Europe (OSCE) special monitoring mission was among the first to have visited the site and said that they saw seven killed at the scene.
"Our fact-finding is still ongoing. I can inform that our patrol has seen seven dead bodies at the scene – three in the bus, three outside the trolleybus and one body in a nearby car. We have been able to identify three female bodies and three male bodies," while the body in the car was not identified, said Hug.
On the issue of the humanitarian situation in eastern Ukraine Hug said that "the ongoing conflict caused an increased toll on the civilian population with dead and injured, as well as civilian infrastructure."
He added that "it is difficult for the humanitarian aid to access the area not controlled by the government and as you know the humanitarian community is very thin on the ground in the area not controlled by the government."
He elaborated that the civilian population lacks supplies and the "issue of permit" to the militia-held east "further tightens the area and especially vulnerable persons such as elderly, the young and the sick [who] continue to suffer most from the current situation."
More than 4,700 people have died in the military operation in eastern Ukraine since the beginning of the conflict last April, according to UN estimates.
You can share this story on social media: