Al-Qaeda creates video guide for jihadists using Snowden leaks – report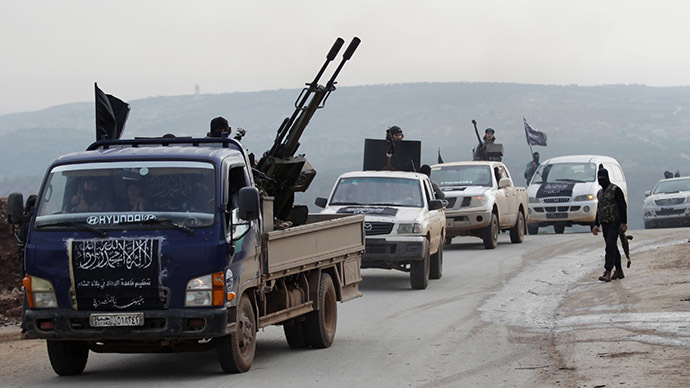 Confirming the fears of Western intelligence agencies, Al-Qaeda has released a new video guide on how to avoid being detected. They based their tutorial on Edward Snowden's leaks concerning Western spying methods, a British media reported.
The seven and a half minute tutorial video made by the Al-Qaeda terrorist organization and released by its media platform, provides a detailed guide on how terrorists can avoid being tracked, the Daily Mail wrote on Tuesday. The report says that the video gives a list of countries and companies cooperating with intelligence agencies and provides a list of software packages to protect against surveillance.

Previously, western officials had warned that the sensitive information could play into the hands of terrorists. "The leaks from Snowden have been very damaging, they've put our operations at risk," said head of MI6 Sir John Sawers in November 2013. "It's clear that our adversaries are rubbing their hands with glee, Al-Qaeda is lapping it up."
The US State Secretary John Kerry said last May that Snowden had "hurt operational security" of the US telling "terrorists what they can now do to [avoid] detection."
READ MORE: NSA leak shows effort to exploit cell networks around the world
In June 2013 Snowden, former NSA contractor and CIA employee, uncovered numerous top secret surveillance programs run by US and UK surveillance agencies, as well as the secret Five Eyes cross-border spy pact that authorizes the sharing of intelligence between Britain, America, Australia, Canada and New Zealand.
Following the revelations, the Obama administration has been hit with an array of lawsuits concerning NSA intelligence gathering actions, including the vacuuming of dialling records from phone companies and the dragnet surveillance of domestic data.
You can share this story on social media: