Brazil, Netherlands recall Indonesia ambassadors after citizens executed on drug charges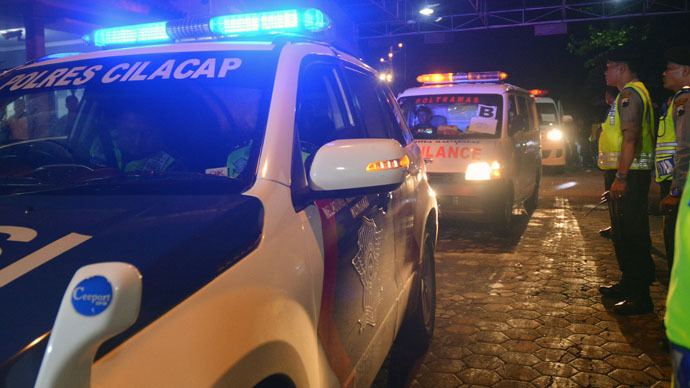 Brazil and the Netherlands have recalled their ambassadors to Indonesia after the island nation executed five foreigners and an Indonesian woman on drug trafficking charges. Amnesty International has condemned the executions as a "retrograde step."
Despite numerous appeals, five foreigners from Nigeria, Malawi, Vietnam, the Netherlands, and Brazil – along with one Indonesian – were shot by a firing squad shortly after midnight on Sunday.
Brazil has condemned the executions and recalled its ambassador in Jakarta for consultations, adding that the event may affect bilateral relations between the two countries.
"The use of the death penalty, which the world society increasingly condemns, affects severely the relationship of our countries," the Brazilian presidency said in a statement, as quoted by Reuters.
Brazil 'Outraged' by Indonesia Drug Trafficking Execution http://t.co/cBJzMdtC5T#CapitalPunishmentpic.twitter.com/fJBPmV4ZNK

— LiberalFish (@akemor) January 18, 2015
The executed Brazilian, 53-year-old Marco Archer Cardoso Moreira, was arrested in 2003 at Jakarta airport while trying to smuggle some 13.4 kilograms of cocaine. Meanwhile, another Brazilian national, also convicted of drug trafficking, remains on death row.
Dutch Foreign Minister Bert Koenders called the executions "a cruel and inhumane punishment" and "an unacceptable denial of human dignity and integrity." The former colonial power in Indonesia has temporarily recalled its ambassador as well. In protest of the execution of a Dutch citizen, 52-year-old Ang Kiem Soe, Indonesia's representative was also summoned to The Hague.
#Indonesia executions prompt #Netherlands to recall ambassador http://t.co/uEeMn05L08 Photo of victim Ang Kiem Soei pic.twitter.com/uTquNMHFnP

— Phelim Kine 林海 (@PhelimKine) January 18, 2015
The first executions under the new president, Joko Widodo, who took office in November, were a "retrograde step" for human rights, said Amnesty International, accusing authorities of steering the country in the wrong direction.
Widodo continues to stand firm on battling drug trafficking, with another batch of executions of drug smugglers expected later this year.
You can share this story on social media: