Honey trap: Jar given to soldiers in Eastern Ukraine explodes, kills 1, injures 3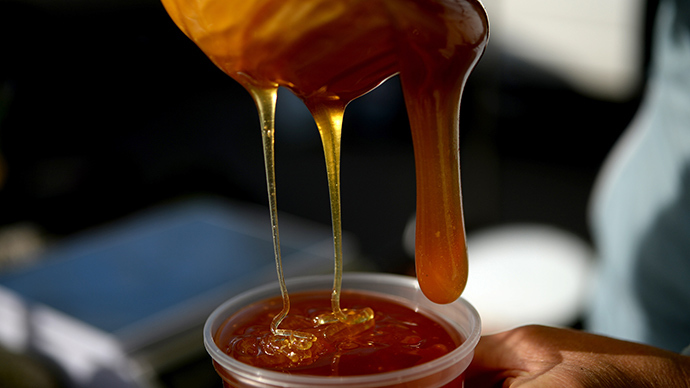 A jar of honey - a gift of gratitude by an old Ukrainian man – has turned to be a deadly weapon that has killed one soldier and wounded three as it exploded once it was open.
The incident has happened Friday at a checkpoint in Stanicya Luganska in eastern Ukraine, which borders on an area under control of Lugansk People's republic.
An old man who pretended to be a local resident came to the checkpoint at 2:00 pm and gave the soldiers a three-liter jar of honey, thanking them for their service. When he left the men tried to open the jar and it detonated.
READ MORE: 12 killed, 13 injured as shell hits bus near Donetsk, E. Ukraine - reports
"When the soldiers tried to taste the honey, the jar exploded (there was an explosive device inside)," Lugansk regional governor Gennady Moskal wrote on his website. "One soldier was killed and three others were seriously injured."
According to Moskal, only highly experienced diversionists could have made and detonated such a bomb remotely. Their goal is not only to kill or wound the soldiers but to set distrust between the military and local people, he added.
READ MORE: E. Ukrainian rebels say they now control Donetsk airport
It has been the first such a case since the beginning of military actions in the region in April 2014. The Ukrainian military launched a so-called anti-terrorist operation in south-eastern Ukraine after the Donetsk and Lugansk Regions refused to recognize the new, coup-imposed authorities and demanded independence from Kiev.
The death toll in the Ukraine conflict has exceeded 4,700 people. Over 10,000 have been injured, according to UN estimates.
You can share this story on social media: