Gunman armed with Kalashnikov takes hostages at post office near Paris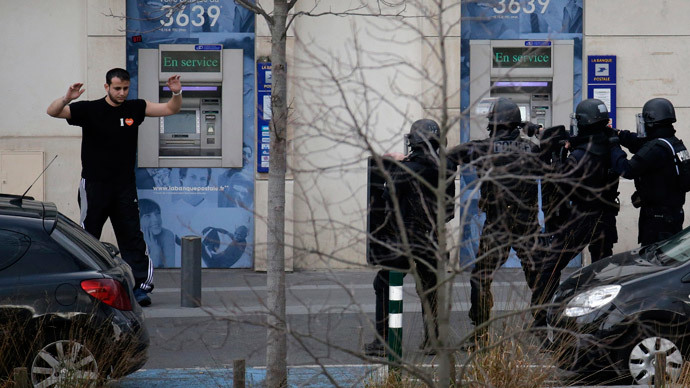 Several people were taken hostage by an unknown gunman at a post office in Colombes, a northwest suburb of Paris, French media reported. After negotiations, the assailant handed himself over to police.
The gunman was armed with a Kalashnikov rifle, a gun and numerous grenades, French RTL radio reports. From two to five people were taken hostage, say police sources. The incident took place at about 12:00 GMT.
After negotiations with the assailant began, reports emerged that an unknown number of hostages was released and the gunman eventually surrendered to police.
BFM TV says no one was injured in the incident.
The hostage-taker "is disappointed in love", local prefecture told Liberation newspaper, adding that the hostage taker is a customer "who lost his head" and speaks of "heartbreak."
Sources told AFP that the man was "speaking incoherently".
Je ne sais pas encore ce que c'est mais on parle d'un braquage ou d'une prise d'otages à la Poste de #Colombespic.twitter.com/uV3ywMibuI

— Dario Spagnolo (@dariospagnolo) January 16, 2015
The gunman is known to police as a petty crime suspect. The officers have secured the perimeter and a helicopter has been deployed to the area of Charles-de-Gaulle boulevard where the post office is situated.
Tout est bouclé à Colombes... Et moi aussi! #colombes#prisedotagepic.twitter.com/Ielg0EdyXX

— Julien Peschard (@JulienPeschard) January 16, 2015
It is not yet clear if the incident is connected with last week's Paris shootings that left 17 people dead, including journalists and police officers. However, police sources indicate it may be an attempt of armed robbery.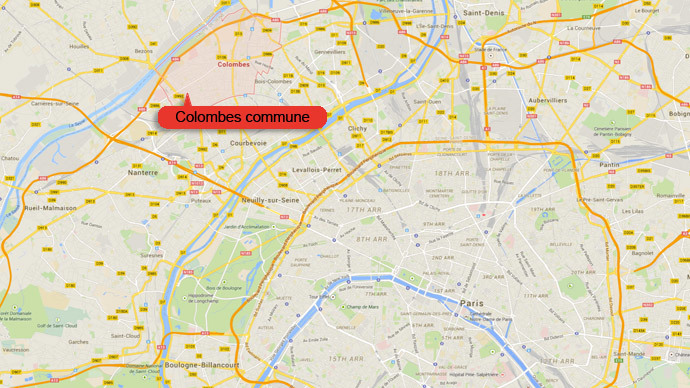 Alexis Bachelay, the deputy of Hauts-de-Seine's first constituency where Colombes commune is located, confirmed the hostage-taking situation.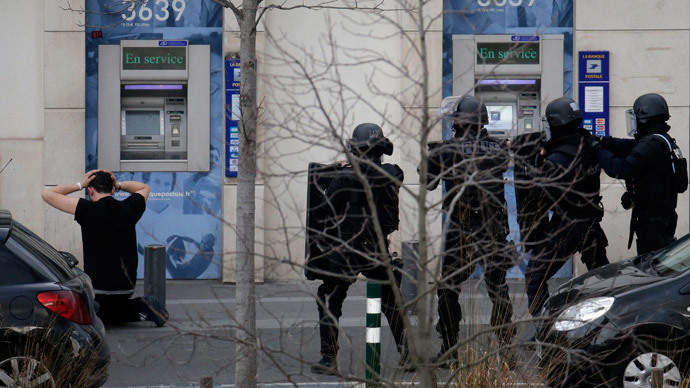 "I am going to the Petit-Colombes [or just Colombes commune] where police have sealed the area after a robbery at Aragon Post Office. There are hostages," he said on Twitter.
Prise d otage a colombes pic.twitter.com/ulQinYRosX

— Pierre LAGOUARDAT (@plagouardat) January 16, 2015
⚠ vaste opération de police boulevard Charles de Gaulle à Colombes pic.twitter.com/YrvXKh7ZXp

— Florian Berenson (@Florian_Beren) January 16, 2015
You can share this story on social media: