​'Like alcoholics': Indian state to set up centers to 'cure' gays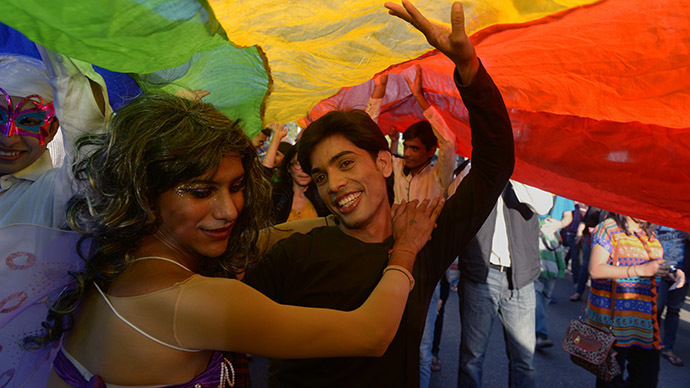 A minister in the Indian state of Goa says the regional government is planning to set up centers similar to Alcoholics Anonymous, where LGBT people can be sent for treatment to make them "normal."
Goa's sports and youth affairs minister, Ramesh Tawadkar, made the announcement on Monday while speaking to reporters after launching the Goa government's youth policy, PTI news agency reported.
"We will make them [LGBT youth] normal. We will have a center for them. Like Alcoholics Anonymous centers, we will have centers. We will train them and give them medicines too," he said.
The Goa State Youth Policy lists LGBT youth as one of many so-called "target groups" which need "focused attention."
"As in the case of other target groups such as juvenile offenders, drug afflicted youth, marginalized or migrant youth, geographically disadvantaged youth, a detailed survey would be carried out of the LGBT community so that their problems could be specifically addressed," Tawadkar added.
He did not specify what kind of help would be on offer.
Just over a month ago, about 1,000 gay rights activists marched through central New Delhi to demand an end to discrimination against the LGBT community. Demonstrators called on the government to remove a colonial-era law which makes gay sex punishable by up to 10 years behind bars.
In a major blow to gay rights in mostly conservative India, the Supreme Court last year reversed a lower court order that decriminalized gay sex.
You can share this story on social media: