Netanyahu to French Jews: 'Come home to Israel from terrible European anti-Semitism'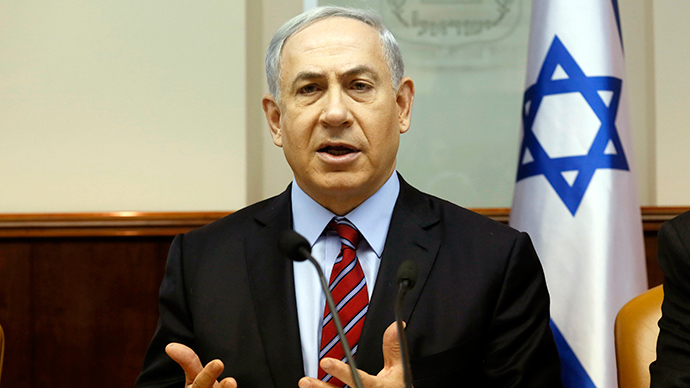 Israeli PM Benjamin Netanyahu has invited Jews from France and the rest of Europe to immigrate to the state of Israel, referring to what he sees as a "rising tide of anti-Semitism" there. The statement comes in the wake of the Charlie Hebdo attacks.
"To all the Jews of France, all the Jews of Europe, I would like to say that Israel is not just the place in whose direction you pray, the state of Israel is your home," Prime Minister Netanyahu said in a televised statement on Saturday, referencing the Jewish tradition of facing Jerusalem when praying.
Netanyahu called on lawmakers to alter the existing immigration laws to make it easier for Jews to permanently move to Israel.
"This week, a special team of ministers will convene to advance steps to increase immigration from France and other countries in Europe that are suffering from terrible anti-Semitism," Netanyahu said.
"All Jews who want to immigrate to Israel will be welcomed here warmly and with open arms. We will help you in your absorption here in our state that is also your state."
The Israeli leader's statement comes after more than a dozen of people were killed, including at least four Jews, during the three days of terrorist attacks in France.
READ MORE: 4 hostages, 3 gunmen killed as Charlie Hebdo hunt ends in France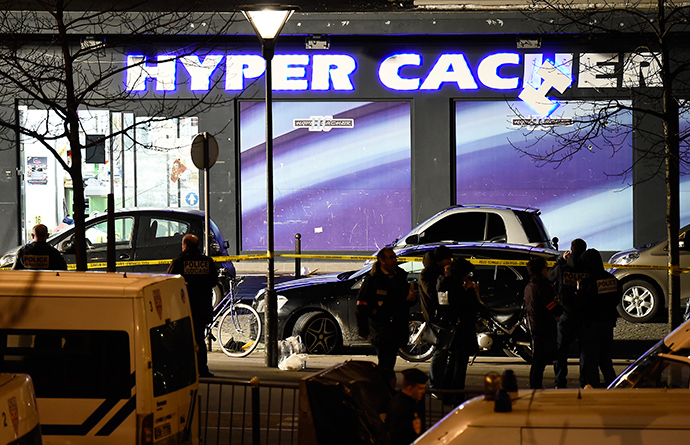 Netanyahu identified the four victims as Yoav Hattab, Philippe Braham, Yohan Cohen and Francois-Michel Saada.
"We express our deep sorrow for our Jewish brothers who were murdered simply because they were Jews," he said. "[To] our brothers and sisters in the Jewish community of France we share your pain at the awful loss."
The four victims were the hostages killed on Friday by gunman Amedy Coulibaly, who stormed a kosher supermarket before the start of the Jewish Sabbath on Friday. French police eventually raided the market, killing Coulibaly.
The siege occurred at roughly the same time as the Charlie Hebdo suspects were surrounded in Dammartin-en-Goele northeast of Paris.
READ MORE: Police release footage of dramatic assault on Charlie Hebdo suspects (VIDEO)
This all came after Wednesday's attack on Charlie Hebdo's headquarters in Paris, when gunmen, identified as Cherif and Said Kouachi, went into the office and shot 12 people dead, including ten journalists.
Netanyahu added that radicalized Islam is threatening the western world and the Jewish people are a target.
"Unless the world comes to its senses, terror will continue to strike in other places," he said.
'Best precaution for Jews: move to Israel'
At the same time, Israeli Foreign Minister Avigdor Lieberman held a meeting with security officials discussing attacks in France.
READ MORE: 12 dead in shooting at French satirical weekly Charlie Hebdo in Paris (PHOTOS, VIDEOS)
After the meeting, Lieberman warned the analysis of "all the security establishments, in Europe, the US and here [in Israel] is that this terror wave will continue. There is always a desire to carry out copycat attacks … The best security precaution [for Jews] may be aliya [immigration] to Israel. I hope that French Jews will start immigrating to Israel in significant numbers," Lieberman told Channel 2.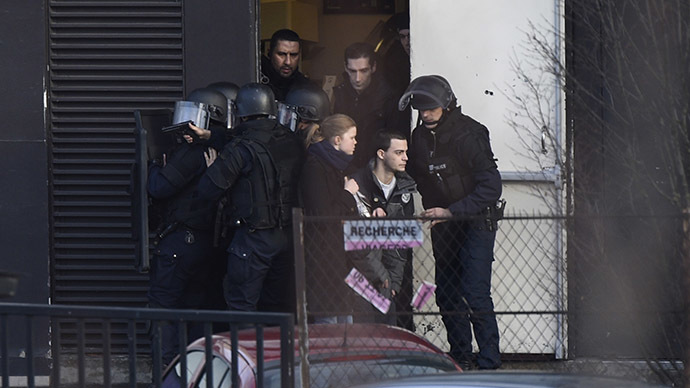 "Europe has not yet internalized that the foreign fighters coming back [from the Middle East] to European soil or those who have connections to al Qaeda or Daesh [the Arab acronym for the Islamic State] are a real, serious threat," he said.
It has been estimated that around 1,000 French nationals have left to join terrorist-linked camps in Iraq and Syria.
Netanyahu and Lieberman will be arriving in Paris on Sunday to join other world leaders for a rally in support of the victims. The march is expected to attract over a million people.
READ MORE: Al-Qaeda in Yemen claims directing Paris attacks as 'revenge' – reports
Defense Minister Moshe Ya'alon also supported the idea of more French immigration into Israel, highlighting the dangers the Jewish community is facing with abroad.
"The Jewish community, not just in France, [also in] Belgium and other places, Sweden, is under attack, a combined Islamist, anti-Semitic attack," Ya'alon said. "We knew that if [radical] Islam raised its head in Europe, the Jews would be the first to be harmed. The safest place for Jews is in the national home of Jews."
On the other hand, French Prime Minister Manuel Valls stressed the importance of the Jewish community in France.
"If 100,000 French people of Spanish origin were to leave, I would never say that France is not France anymore," Valls said while visiting the kosher market that was involved in the attack. "But if 100,000 Jews leave, France will no longer be France. The French Republic will be judged a failure."
You can share this story on social media: