iStress: Isolation from iPhone linked to real anxiety, poor performance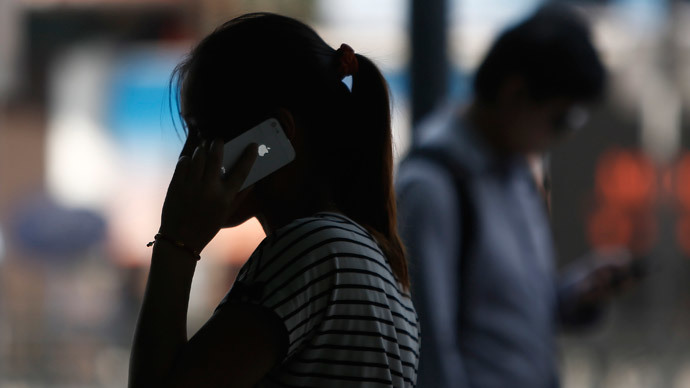 Being away from your iPhone is no different to feelings of separation anxiety, and in turn causes a "lessening of self," as well as lowering cognitive performance and worsening of physical wellbeing, a new study has revealed.
It turns out that even a few minutes away from an iPhone negatively affected respondents in the study by University of Missouri, entitled 'The Extended Self: The Impact of iPhone Separation on Cognition, Emotion, and Physiology.'
The study published in the Journal of Computer-Mediated Communication on Thursday, surveyed 40 owners of Apple's iPhone. All students enrolled in three separate journalism courses. This was meant to replicate a diverse sample from a large university.
Participants were tasked to sit in a cubicle and complete two word search puzzles within five minutes. During the first phase of the experiment, they were allowed keep their iPhones with them. While students were completing the test, the researchers wirelessly collected blood pressure and heart rate levels.
Students were then asked to report their levels of anxiety and how unpleasant or pleasant they felt during the word search puzzle.
In the experiment's second phase, the participants were told their phone was creating "signal interference" and that it needed to be removed.
The researchers placed the iPhone in a nearby cubicle (4 feet away) located in the same room, so participants could see and hear their iPhones.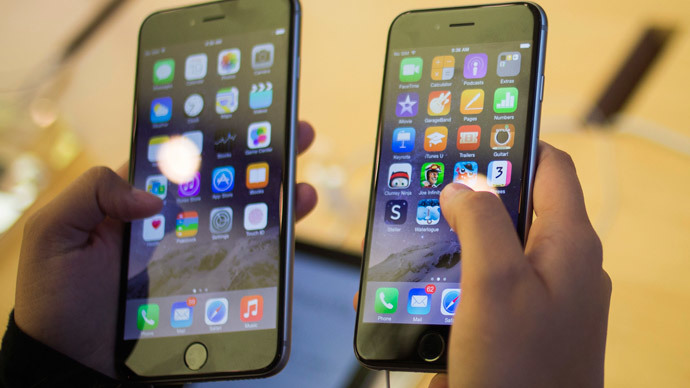 When the respondents could no longer physically reach their phones, the researchers would call themand study the reactions and effects on the respondents' behavior.
"Despite being instructed to stay seated throughout the experiment, one participant got up from her chair to answer her iPhone. Her data were not included in the analyses," the study reads.
What came out of the experiment, according to the scientists, was that when "iPhone users were unable to answer their ringing iPhone during a word search puzzle, heart rate and blood pressure increased. These findings suggest that negative psychological outcomes are associated with iPhone separation and the inability to answer one's ringing iPhone during cognitive tasks."
A notable conclusion that came out of this was the researchers' recommendation to be separated from your iPhone as little as possible, presumably because separation causes greater harm than addiction in that case.
It is especially important if the person wishes to engage in demanding or important tasks.
"iPhone users avoid parting with their phones during daily situations that involve a great deal of attention," the research team said in a press release.
Another conclusion made was that the condition of physical anxiety worsened the longer respondents were separated from their devices.
"Our advice would be to carry your iPhone with you but to silence your phone during cognitively demanding tasks (i.e., work, meetings, exams, etc) in order to avoid any potential distractions that may reduce your attention throughout the day," Russell Clayton, one of the authors on the study, says.
You can share this story on social media: