Controversial novel on France under Islamist rule released amid shock over Paris attack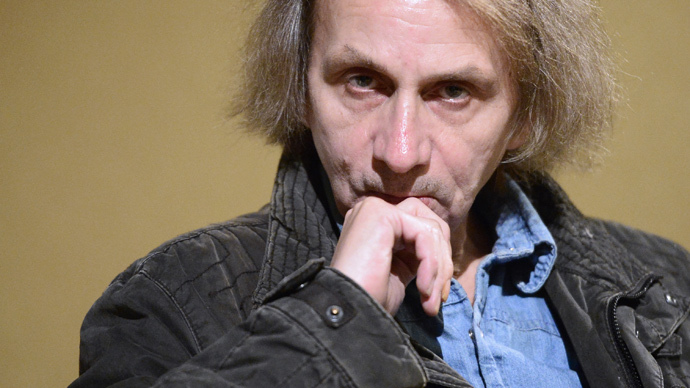 A highly controversial novel, imagining France under Islamist leadership in the near future, has hit stores. The release shockingly coincided with a terror attack on a satirical newspaper that published cartoons of Muslim leaders and the Prophet Muhammad.
The author of the novel, star French writer Michel Houellebecq, denies accusations of instigating Islamophobia with a book his critics say was a gift to the French right-wing.
Houellebecq argues he is politically "neutral" and the book titled 'Soumission' (Submission) is only an attempt at lifting a taboo on discussing Islam.
"We've come to a point in France where you can be criticized for merely pronouncing the word Islam," Reuters cited the writer's interview to Le Figaro, which is set to be published on Friday. "Islam is not among the subjects which we can really discuss. It's a little frightening."
The book depicts French elections in 2022, in which a Muslim Brotherhood-style party confronts Marine Le Pen's right-wing National Front and wins.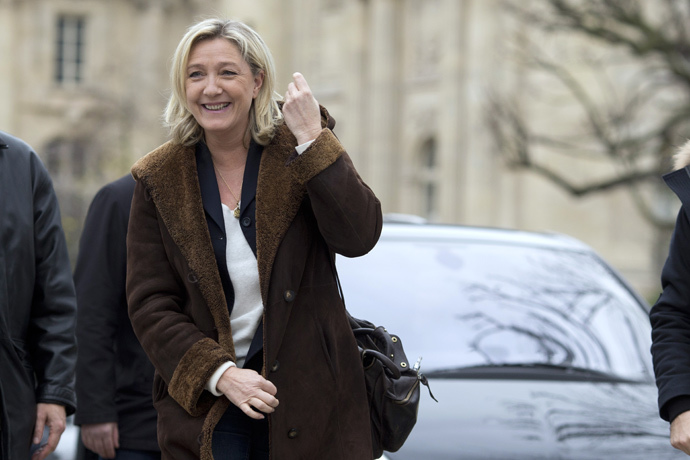 Europe has recently witnessed a surge in immigrants from the Muslim world, with a large portion coming from countries like Syria, where military conflicts are ongoing. The trend has resulted in right-wing parties gaining prominence all over Europe.
READ MORE: The right storms Europe vote: Your quick guide to the anti-EU hardline
The year 2014 was the most successful ever for France's anti-immigration National Front, which topped a national election in May and won seats in the French Senate for the first time in September.
Houellebecq said his book is not a present to Marine Le Pen, who does not need any gifts, as things are "going relatively well for her at the moment."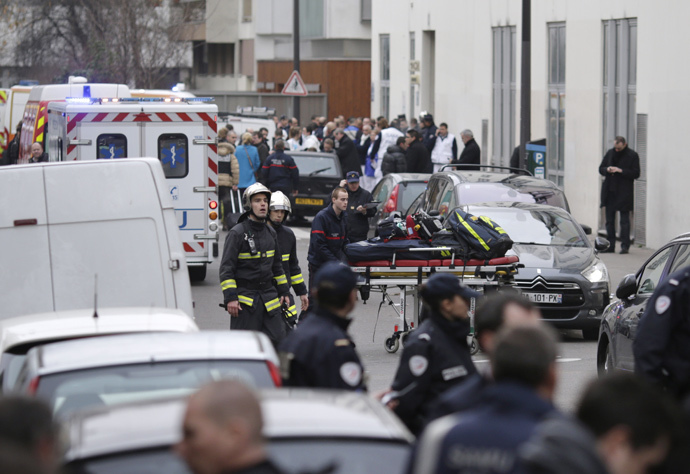 "I do not think that the book will change her destiny," he said, as cited by Euronews. "I do not see any examples where novels (fiction) have changed history. Other things change history like essays or the Manifesto of the Communist Party, things like that, but not novels."
As for Le Pen, she said the book was "a fiction that could one day become reality," according to AFP.
The book, which has been at the top of France's political agenda in recent days, is likely to stir more controversy, as its release came on the day that Paris was rocked by a deadly assault at the headquarters of satirical newspaper Charlie Hebdo.
READ MORE: 12 dead in shooting at French satirical weekly Charlie Hebdo in Paris (PHOTOS, VIDEOS)
Houellebecq's 'Submission' was on the cover of this week's Charlie Hebdo edition.
Days before the book's release, it was already at the top of French Amazon pre-sales. The massacre at the Charlie Hebdo headquarters is likely to fuel interest in Houellebecq's novel.
French President Francois Hollande has already said he will read the book, because "it's creating debate."
You can share this story on social media: