Russia sanctions 'must be lifted now' - Hollande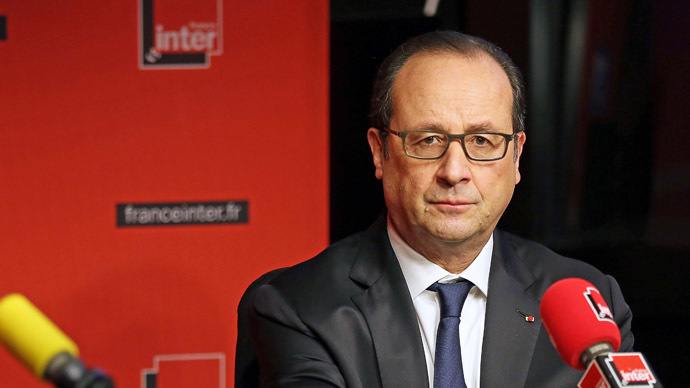 French President Francois Hollande is wary of the impact economic crisis in Russia might have on Europe. He has called for sanctions imposed against Moscow to be lifted as soon as there's progress in peace talks over Ukraine.
"If Russia has a crisis, it is not necessarily good for Europe," Hollande said during a two-hour interview with radio station France Inter. "I'm not for the policy of attaining goals by making things worse, I think that sanctions must stop now."

READ MORE: More Russia sanctions to provoke 'dangerous situation' in Europe – German vice-chancellor
Hollande said he wanted to make sure there's progress in peace talks over the situation in Ukraine, before putting an end to sanctions.

He said he hopes to see signs of mutual understanding at the January 15 talks in Astana, Kazakhstan. The meeting is being organized by Ukrainian President Petro Poroshenko, and Russian President Vladimir Putin and German Chancellor Angela Merkel are expected to be among the participants.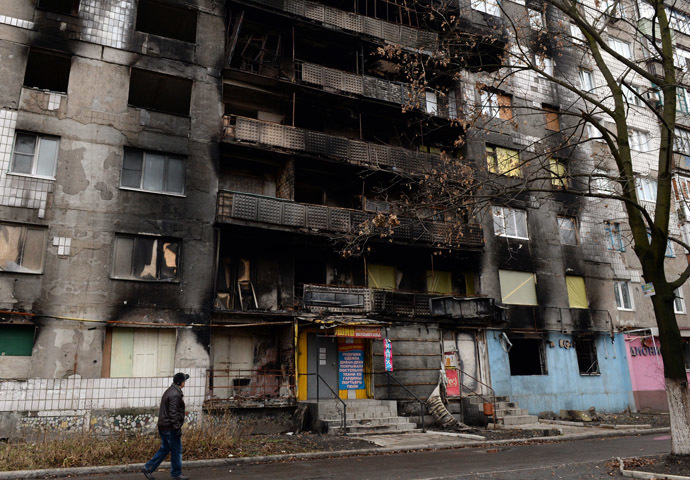 Moscow has repeatedly said it was doing all in its power to facilitate the peace process in eastern Ukraine. A major breakthrough was achieved during September's Minsk peace talks, brokered by Russia.

Russia's Foreign Minister Sergey Lavrov has sarcastically described western sanctions, also announced in September, as "a 'reward' for Russia's role in the Minsk agreements and more generally for its part in organizing the meeting."

Another round of peace talks in Minsk took place in December. The negotiations, which brought no breakthrough in the crisis, were overshadowed by Ukrainian parliament voting to revoke the country's "nonaligned" status, paving its way for closer ties with NATO and eventual full membership.

READ MORE: 'Difficult' new Ukraine peace talks begin in Minsk as Kiev sets course for NATO

Hollande said he understands that Kiev's striving for NATO membership can hardly contribute to the peace process.

"Mr. Putin does not want to annex eastern Ukraine. I am sure. He told me so," Hollande told France Inter. "What he wants is to remain influential. What Mr. Putin wants is that Ukraine does not become a member of NATO. The idea of Mr Putin is not to have an army at Russia's borders."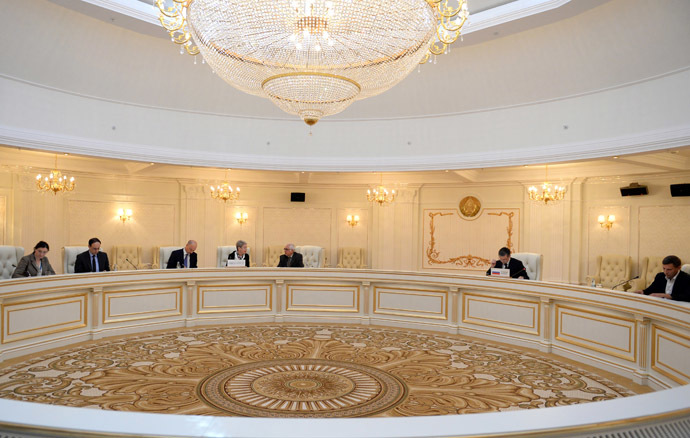 The Ukrainian crisis has strained relations between Russia and France, with Paris putting on hold the delivery of Mistral helicopter-carrying amphibious assault ships to Moscow.

Hollande decided to suspend the delivery of the first such ship "until further notice" in late November, despite the fact that the move might hit the French economy hard.

France is facing a multibillion-dollar fine if it fails to deliver the ships under the terms of the contract. The delay of the warships' delivery has also reportedly entailed additional costs for Paris.

READ MORE: Delay in 'Mistral' deliveries causing France 'significant cost' – reports
You can share this story on social media: