​France to quietly give up Hollande's flagship 75% 'supertax'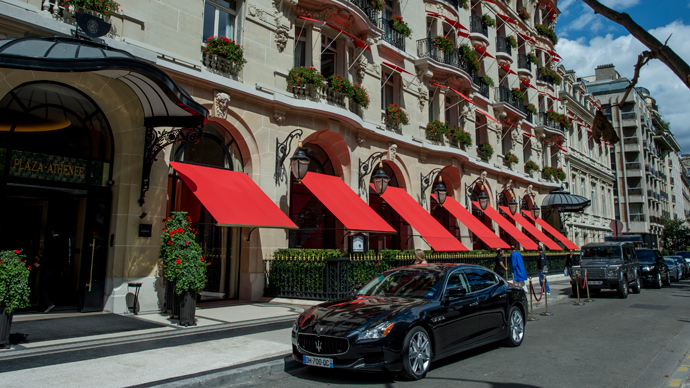 French President Francois Hollande's 75 percent "supertax" on well-off earners is to be abandoned in February. The policy caused major controversy and triggered outrage among some of the country's richest people, who moved to become tax exiles abroad.
The tax is to expire February 1, and will not be renewed as Hollande's Socialist government stated months ago. Introduced in 2013, it was from the beginning viewed as a temporary, two-year measure.
The policy was introduced as an "exceptional contribution to solidarity," but due to anger it provoked in elite circles, it was gradually alleviated.
The gist of the policy is that the tax might have been imposed on all those earning 1 million euros ($1.2 million) or more.
At the end of 2012, France's top court branded the policy unconstitutional. However, the authorities came up with another option: companies were to pay 75 percent in taxes for those employees whose salaries were above 1 million euros.
Many of France's rich and famous spoke out passionately against the legislation. For instance, actor Gerard Depardieu left the country and took Russian citizenship in December 2013. And France's richest man, Bernard Arnault, took Belgian citizenship.
"I am leaving because you consider that success, creation, talent – anything different – must be punished," Depardieu wrote at the time.
French football clubs were outraged, too, complaining that the tax made it hard to attract top international players. They were even planning to walk out over the policy, but canceled the strike.
French media claims that the tax has largely proven unsuccessful, failing to bring in much revenue and to deal with the yawning income gap between rich and poor. All in all, the policy gathered 420 million euro, equivalent to some 0.5 percent of the country's budget deficit, Business Insider reported.
The supertax was dubbed "anti-business" by critics of the Hollande government, and prompted UK Prime Minister David Cameron to say in mid-2012 that he would "roll out the red carpet" for senior French executives who attempted to escape the policy.
You can share this story on social media: