Bat-sense: Ecuadorian student invents revolutionary suit for blind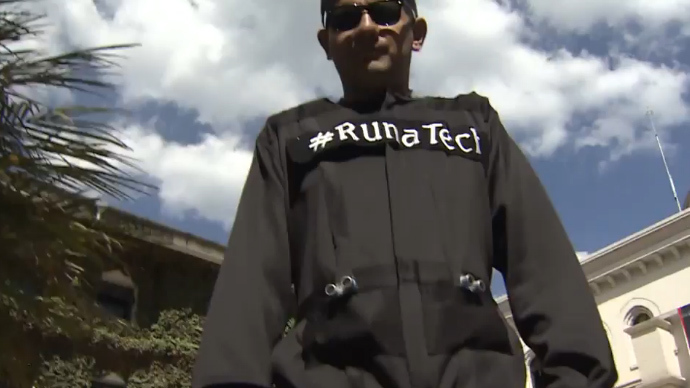 The bat's navigation system has inspired an Ecuadorian student to create an innovative costume that allows blind people to move around freely without a cane.
"The suit is equipped with ultrasonic sensors to enable the person navigate in different surroundings. It emits vibrations to direct the person and warn of different objects near him," Inti Condo, the suit's creator, told RT's Spanish channel.
According to Condo, his invention, which started as a student project, represents an electronic copy of a biological navigations system used by bats.
His project is entitled Runa Tech (Human Technology) in Kechua, which is the most widely spoken language among the indigenous peoples of South America.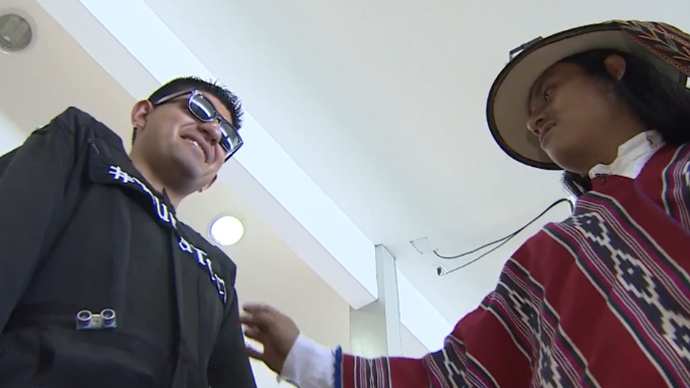 The Runa Tech costume has a total of seven sensors, which are located in strategic areas of human body, including the waist, hands and shoulders.
It adjusts to the rate at which the wearer is walking and warns him or her of looming threats, including staircases and other obstacles.
The intensity of vibration in the suit increases the closer the person is to a dangerous object, preventing possible accidents.
A single Runa Tech costume now costs an expensive $5,000, and the technology is so far unable to withstand contact with water.
It's also currently impossible to wear a coat or any other overclothes with the suit, as it would prevent the sensors from working, Pichincha Universal website reports.
But the project has already attracted interest from private investors, with Ecuador's Yachay Tech University also promising to help the student improve his suit.
"Our organization looking into the issue to advise on the ergonomics of the invention and the feasibility of its subsequent mass production," Hector Rodriguez, Yachay's geneneral director, said.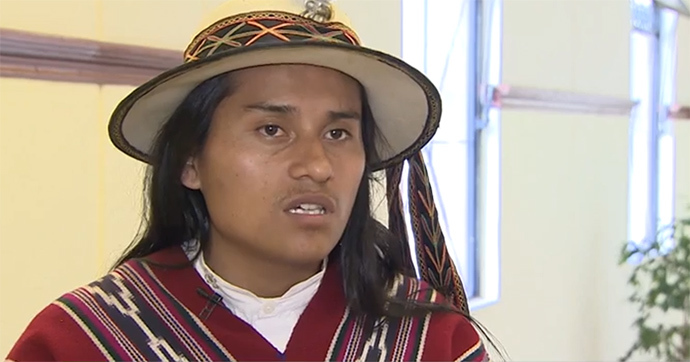 Condo is a member of an ethnic diversification program at the San Francisco de Quito University, which attracts students from Ecuador's indigenous communities.
"These guys really want to achieve great success and commit themselves to the development of the Indian peoples. They prove that they are only needed to be given a chance in order to prove themselves," David Romo, who heads the ethnic diversification program, said.
You can share this story on social media: