Palestinian Authority submits documents to UN to join International Criminal Court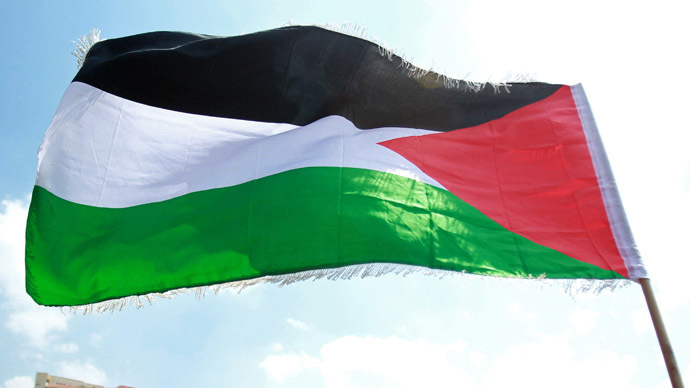 The Palestinian delegation has delivered signed documents to the UN seeking to join the ICC. Its accession process was thus formally launched, which in turn could see the Palestinian Authority seeking war crimes charges to be brought against Israel.
Chief Palestinian observer, Riyad Mansour, has confirmed that the documents had been passed on in statements to reporters at the UN.
"We are honored that we are to be the 123rd state party to join the ICC, which will become effective about 60 days from now," Mansour said at the UN.
"It is a very significant step which we will be taking. It is a legal option, it is a peaceful option, it is a civilized option and it is an option that anyone who upholds the law should not be afraid of."
Amb. Riyad Mansour: "What is joining the #ICC is a state. And that state is the State of #Palestine." WATCH LIVE: http://t.co/wd8G8YeavB

— UN News Centre (@UN_News_Centre) January 2, 2015
Palestinian President Mahmoud Abbas signed the Rome Statute, the founding treaty to join the International Criminal Court, on Tuesday, a day after the UNSC failed to adopt the Arab coalition's bid for the creation of a Palestinian state.
The ICC has already recognized Palestine's "observer" status at the UN General Assembly, and the dispatch of the signed documents marks the final step in the process of consolidating its membership in the court.
Palestine rep just finished speaking at UN. Specifically discussed ICC investigating Israel for both settlements and other war crimes.

— David Bosco (@multilateralist) January 2, 2015
On Thursday, Israeli Prime Minister Benjamin Netanyahu spoke out against the move saying that: "It is the Palestinian Authority – which is in a unity government with Hamas, an avowed terrorist organization that, like ISIS, perpetrates war crimes – that needs to be concerned about the International Criminal Court in the Hague."
He added they would rebuff the attempt, according to a statement published on the PM's website.
In response to the move, a senior State Department official has warned that attempts by the Palestinians to deliver to the UN documents on joining the International Criminal Court might affect the US aid its receiving.
"It should come as no surprise that there will be implications for this step, but we continue to review," the official told Reuters.
"US assistance to the Palestinian Authority has played a valuable role in promoting stability and prosperity not just for the Palestinians, but also for Israel as well," he added.
Previously, Washington promised to provide over $400 million aid to fund relief and reconstruction efforts in Palestine after this summer's war with Israel in the Gaza Strip.
You can share this story on social media: