Red Army Choir gets 'Happy' with amazing Pharrell Williams cover (VIDEO)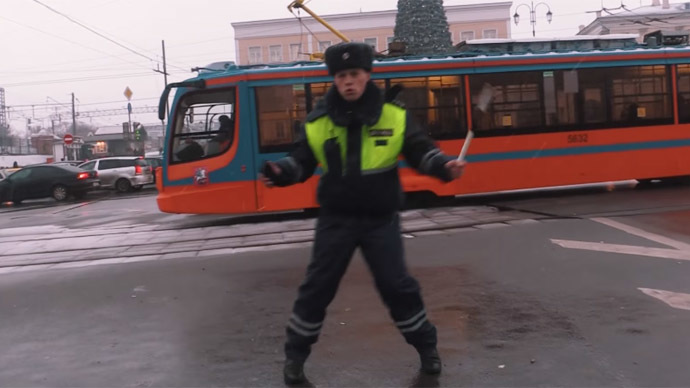 By now everyone has heard Pharrell Williams' insanely viral hit Happy, though they've never heard it like this! After nearly 2,000 covers from across the globe, Russia's Red Army Choir has released their own cover of the best-selling song of 2014.
From traffic cops in reflective vests to the full ensemble decked out in their snazzy dress greens, the renowned Russian choir puts its own unique spin on the Curtis Mayfield-inspired jam to bring a bit of New Year's cheer to Russia and beyond.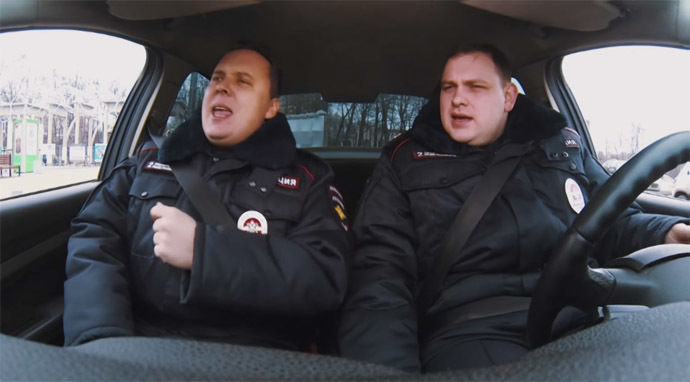 Ironically, amateur footage of the traffic cop busting a move on the streets of Moscow while filming their Happy rendition caused a stir of its own on social media. Following the online clamor, Russia's Ministry of the Interior (MVD) later said it was investigating the footloose cop to see if he had broken any laws by getting down while on duty.
Right up until the Happy rendition was released on December 29, the court of public opinion was still in full swing, with many praising the footloose cop, saying he should be awarded for his civic flair, not punished. But while his supporters were unaware that it was all part of a planned performance, it's unlikely the investigators had much to look into at all, seeing that the Red Army Choir is also a part of the MVD.
After being released in January of last year, "Happy" has sold over 12 million copies worldwide, making it one of the most popular singles ever. It has since inspired roughly 1,950 fan tribute videos from 152 countries due to its simple yet magnetic formula; show happy people singing the song out in public. But while many opted to merely lip-sync the tune, the Red Army Choir wasn't content with anything less than putting their own vocal stamp on the hit!
You can share this story on social media: