Hitler's henchman: From Nazi soldier to Irish farmer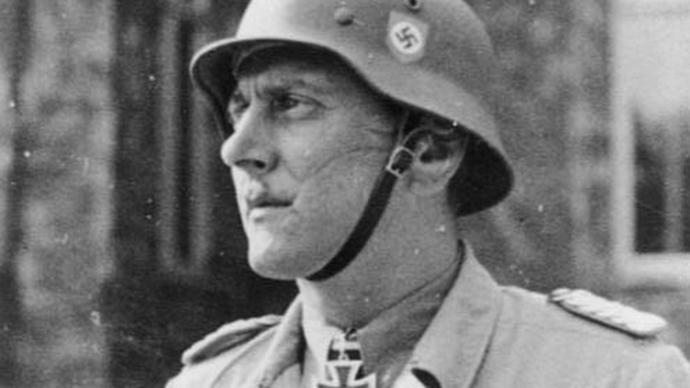 Hitler's most prized Nazi soldier, who famously rescued Italian dictator Benito Mussolini from an allied fortress, made the unlikely transition from Europe's most feared man to rural Irish farmer.
Otto Skorzeny, an Austrian colonel in the notorious Waffen-SS who led various Nazi guerilla and spy networks during the war and afterward, escaped from an Allied holding prison in the wake of World War II, and traveled to Argentina where he worked as a bodyguard. About a decade later, he made his way to Ireland's County Kildare following his decision to buy a country farmhouse in the region.
Ireland had remained officially neutral during World War II. Prior to settling there, Skorzeny journeyed to the country from Spain in the summer of 1957. He had been extended an invitation to attend an event held in his honor at a North Dublin country club hotel.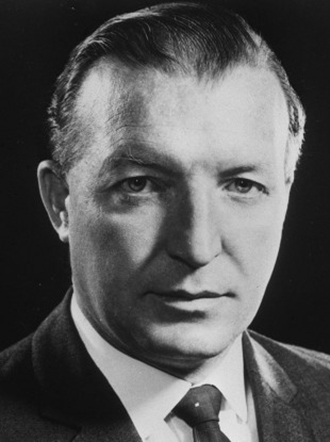 Upon his arrival at the hotel reception, Skorzeny was greeted by up-and-coming Dublin socialites, including a young Charles Haughey, who later became one of Ireland's most contentious prime ministers.
Newspaper reports at the time said the event was attended by Irish MPs, leading members of Irish societies and professionals from the nation's burgeoning corporate sector.
Dublin-based journalist Kim Bielenberg believes this warm welcome played a part in influencing Skorzeny's decision to settle in Ireland in 1959.
Skorzeny's dramatic transition from former Nazi warlord to a life of country solitude in Ireland bewildered many.
The unexpected arrival of the Nazi party's fallen poster boy to Irish shores also raised serious concern among many Irish MPs. Questions over Skorzeny's motivations for settling in Ireland were rife in the country's parliament.
Some Irish MPs feared his decision to carve out a life there was sparked by an intention to spread Nazi ideologies and potentially recruit followers.
Yet the former Nazi commando was reportedly admired by others for his military past, despite his close links to Hitler.
He was portrayed in many Irish newspaper reports at the time as a powerful and mysterious figure, according to Bielenberg.
"Skorzeny was depicted as the Third Reich's Scarlet Pimpernel. The tone in newspaper articles was one of admiration rather than repulsion," he wrote in the Irish Independent.
Skorzeny, who stood 6 feet 4 inches tall, was known as "Scarface" due to a distinctive mark on his left cheek. The former Nazi soldier supposedly caused a stir wherever he went in County Kildare.
Skorzeny often drove a white Mercedes to his nearby post office to pick up basic groceries in the 1960s. Reggie Darling, an Irish historian who frequented Kildare, says he was an isolated and aloof figure, and didn't mix with the locals.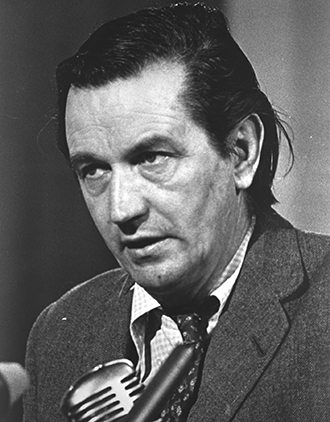 Documents released by Ireland's National Archives in Dublin confirm that Skorzeny was offered temporary visas to reside in Ireland on the strict condition he did not attempt to make his way to Britain.
Irish government files from 1958 record the former Nazi soldier's anger and annoyance at British authorities' continued refusal to grant him permission to enter the country.
Europe remained haunted by the destructive horrors of Nazism after World War II. Concerns were common in Ireland and elsewhere the ideology could once again regain momentum throughout the continent.
Ireland's former health minister, Noel Browne, was particularly troubled by Skorzeny's presence in County Kildare, and in 1959 raised the issue in the Irish parliament.
Browne suggested Skorzeny may have been embroiled in "anti-Semitic activities."
On a separate occasion, Browne warned Irish MPs that Skorzeny was using Ireland as a base to promote Nazism.
"It is generally understood that this man plays some part (in neo-Nazi activities) and, if so, he should not be allowed to use Ireland for that purpose," he said.
Skorzeny denied that he was involved in Nazi activities in Ireland. But the Irish state never granted him permanent residency.
Following much debate in Ireland's Department of Justice and the Department of External Affairs relating to Skorzeny's residency status, the Irish government concluded it would not allow him to permanently remain in Ireland.
His Kildare farm was finally sold in 1970.
The former Nazi soldier spent the remainder of his life in Spain under fascist dictator Francisco Franco's rule, where he died of cancer in 1975. The 67 year-old was a multi-millionaire at the time of his passing.
You can share this story on social media: