Vessel with hundreds onboard near Greece sends SOS, warns guns aboard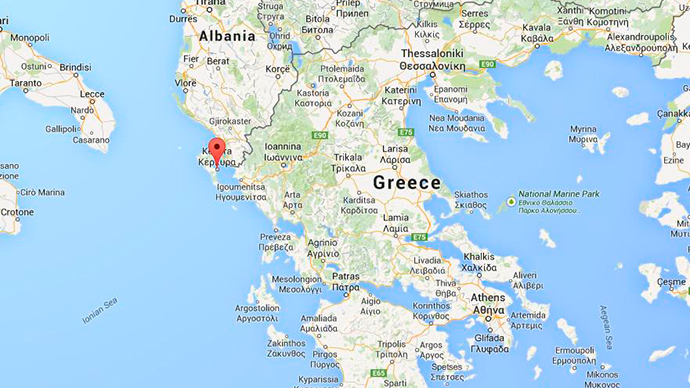 Greek authorities are sending a navy frigate and helicopter to help locate a cargo ship that, earlier, sent a distress signal. The vessel is reportedly carrying hundreds of migrants and armed people are believed to be aboard.
The Moldovan cargo ship, Blue Sky M was sailing in the Ionian Sea, near the small island Othonoi northwest of Corfu when it sent out the distress call. Greek state TV reported that a passenger said that armed people were on board.
A Greek shipping ministry official, speaking on the condition of anonymity, told AP that 400-600 migrants are aboard.
After receiving the signal, the Italian coastguard notified the Greek authorities, Skai TV channel reports.
A Sikorsky helicopter and Greek navy warship Navarino have been sent to the scene.
The ship was reportedly sailing towards a Croatian port when it sent out the distress call, but tracking services now show that it has changed course for Italy.
Weather conditions in the Ionian Sea have been stormy for the past few days.
The incident comes just two days after an Italian ferry caught fire off Greece's Adriatic coast. 10 people were killed in the incident.
You can share this story on social media: