I'm so dizzy: Siberian workers take extreme carousel ride with excavator (VIDEO)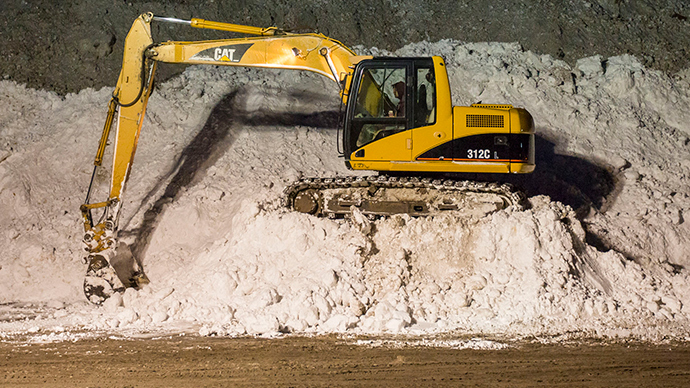 Three daredevil Siberian workers decided to let off a bit of steam – with a CAT mechanical digger and a harness. In a stunt not to be tried at home, two workers attached the harness to the digger's bucket and went for a spin in a unique carousel.
The lead-up to New Year can be tough amid the Siberian winter. Workers already have more than one eye on the festivities ahead and being able to put their feet up.
At first, one man was whirled around by the excavator.
Then, not content with just one person on the carousel, the workers decided that there was room for two and proceeded to ride the impromptu carousel together. Finally one of the men decided to attach their hands and feet to the bucket using the harnesses, which left him with his head spinning when he got his feet back on the ground.