Relations with EU to stay Russia's priority 'for years to come' – Moscow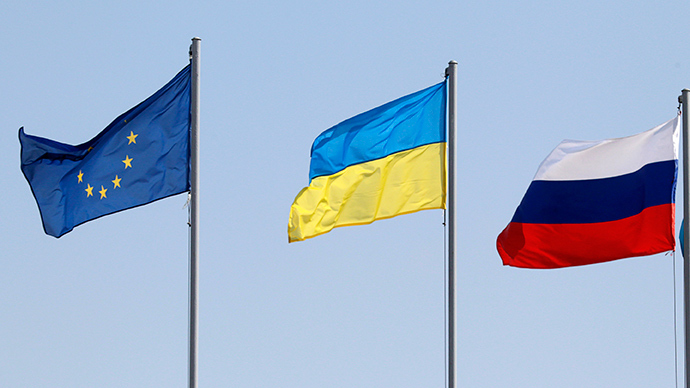 Despite current difficulties in relations with the European Union, developing Moscow's partnership and connections with its Western neighbor will stay a priority in its international policy, Russia's Foreign Ministry announced in its roundup of the year.
Relations between Russia and the EU – its "neighbor and major trade and economics partner" – have worsened over the situation in Ukraine, the Foreign Ministry said in a document titled 'Main foreign policy events of 2014,' which was published on its website on Saturday.
But despite sanctions placed on Russia by the EU and US over the Ukraine crisis – targeting not only individuals, but also the state economy – and Moscow's retaliatory response to such measures, partnership with Europe will be among the country's top priorities "for years to come," the ministry said.
READ MORE: Anti-Russian sanctions 'counterproductive', not a solution – Italian FM
"2014 was marked by the accumulation of instability elements and build-up of crisis occurrences in international relations, which are undergoing a transition period, connected with the shaping of a new polycentric world order," the document says.
According to the ministry, the Ukraine crisis is the pinnacle of such politics, highlighting serious problems in the entire Euro-Atlantic region.
READ MORE: NATO is not Russia's enemy – Lavrov to French media
But in the face of all these problems, cooperation between Moscow and the EU has successfully continued in many fields, said the ministry, referring to a number of frontier programs, as well as joint projects in science, technology, and innovation.
The ministry also highlighted Moscow's intensified engagement with the Organization for Security and Co-operation in Europe (OSCE), which helped establish the contact group on the Ukraine crisis and reach ceasefire agreements. Such cooperation will continue to overcome the European security crisis, the ministry added.
READ MORE: 'Difficult' new Ukraine peace talks begin in Minsk as Kiev sets course for NATO