Russia to counteract NATO's boosted presence in Black Sea – envoy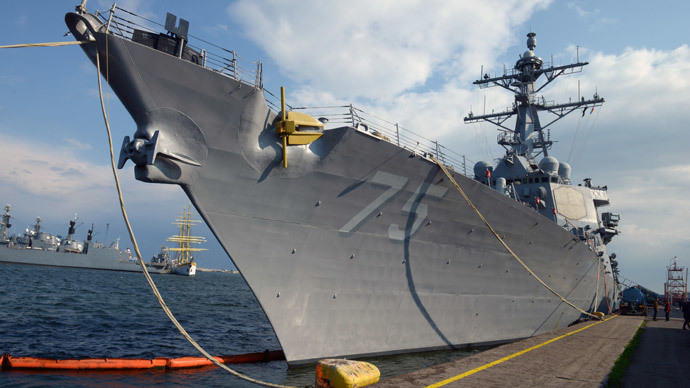 Moscow is being forced to come up with countermeasures in response to NATO's increased presence in the Black Sea, Russia's envoy to the alliance said following an announcement on the arrival of another US warship in the area.
"Unfortunately, the Black Sea is becoming a place where non-regional powers have a permanent presence. What they are doing there is unclear," Aleksandr Grushko said.
"Of course, we will take the necessary countermeasures," he continued.
Grushko also criticized the North Atlantic Alliance for stationing high alert forces near Russia's borders by holding frequent military drills with counties including Poland and the Baltic states.
READ MORE: Pentagon confirms military buildup along Russian borders for 'peace and stability'

Russia's new military doctrine, adopted on December 26, stresses that the country's army remains a defensive tool, but lists NATO's military buildup and the United States' Prompt Global Strike concept as main security threats.
READ MORE: Russia's new military doctrine lists NATO, US as major foreign threats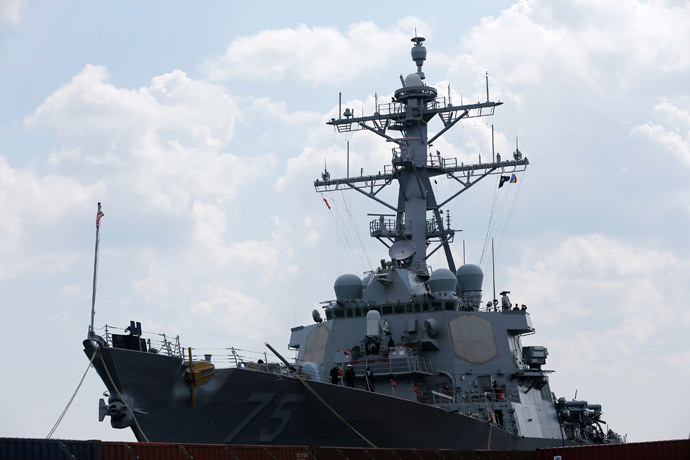 The USS Donald Cook is scheduled to boost NATO's fleet in the Black Sea on Friday.
"Donald Cook's presence in the Black Sea is meant to reassure and at the same time demonstrate our commitment to work closely with NATO allies in order to enhance maritime security," Cmdr. Charles Hampton, the ship's commanding officer, said in a statement.
This is the second time the USS Donald Cook has entered the Black Sea since the start of the Ukraine crisis which began in spring 2014.
The Arleigh Burke-class guided missile destroyer was previously stationed in the area in April.
READ MORE: 'Promoting peace and stability': NATO warships enter Black Sea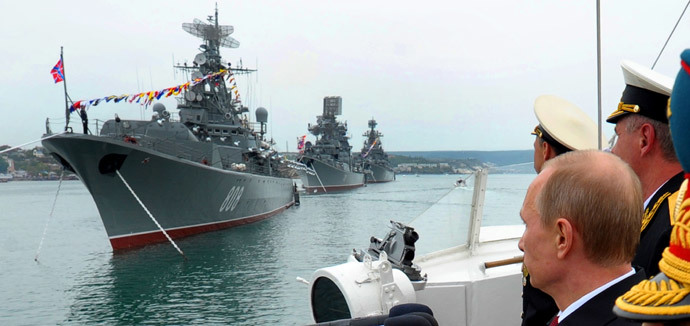 NATO sent additional ships to the Black Sea after Russia's reunification with the Republic of Crimea in March.
The USS Vella Gulf, USS Ross, USS Truxton, and the USS Taylor – as well as warships from other NATO member states – were spotted in the area.
In July, NATO deployed a total of nine vessels to the Back Sea, setting a record in the post-Soviet period.
Despite the Montreux Convention of 1936 allowing warships of non-Black Sea states to stay in the area for no more than 21 days, the alliance has managed to secure its presence by constantly rotating vessels.
You can share this story on social media: