​Russia puts new military comsat into orbit (VIDEO)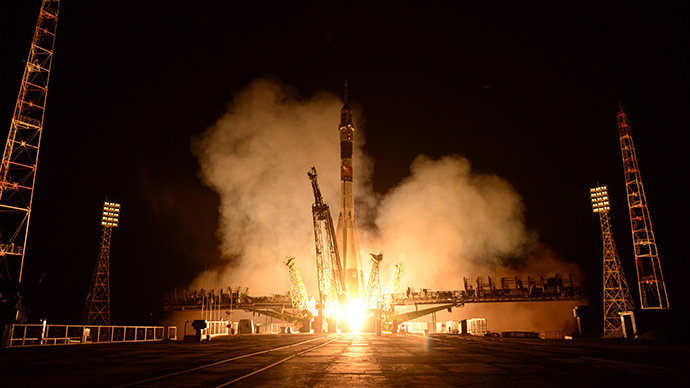 A Soyuz rocket has delivered into orbit a communication satellite for the Russian military, the Defense Ministry reports.
The launch was conducted from the Plesetsk Military Cosmodrome in Russia's northern Arkhangelsk Region on Thursday morning at 6:16am Moscow time (03:16 GMT).
Everything went according to plan, with the spacecraft establishing a radio link with the mission control center and reporting all systems functioning after deployment.
"It was the sixth launch of the medium-class Soyuz 2 rocket from the Plesetsk Cosmodrome by the Aerospace Defense Forces in 2014," the Defense Ministry said in a statement. "The previous launch was on December 1, when a second Glonass-K satellite of the Russian global positioning satellite system joined the orbital constellation."
READ MORE: Russia test-launches new space eco-rocket Angara right into geostationary orbit
The rocket used in Thursday's launch was a Soyuz 2.1b modification - the second version of the Soyuz-2 rocket family, which uses a more advanced third-stage engine than its 2.1a predecessor.
The rockets are descendants of the earlier Soyuz-U rocket, which was retired in 2012.
You can share this story on social media: