Qatar's World Cup migrant workers 'died at rate of 1 every 2 days' in 2014 – report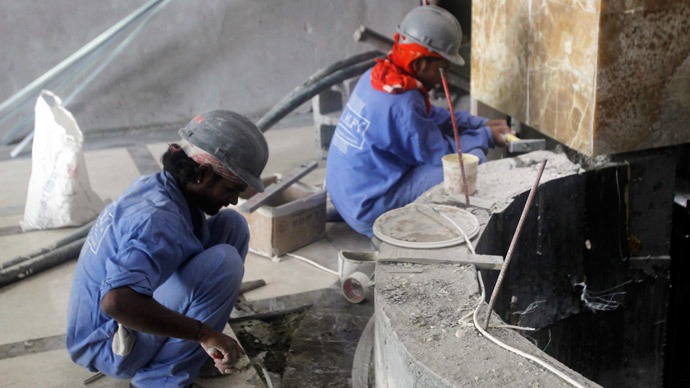 New data reveals that Nepalese construction workers building the 2022 World Cup facilities in Qatar have been dying at a rate of one every two days in 2014 due to bad working conditions, the Guardian reports.
The numbers received from the Nepalese authorities show that 188 workers died in Qatar between January and mid-November, according to the British outlet.

Meanwhile, figures from the Nepalese Foreign Employment Promotion Board were slightly lower, standing at 157 deaths in 2014. Over 65 of these individuals suffered cardiac arrest and over 30 died in workplace accidents.

Most of the problems stem from mandatory long shifts in searing temperatures.

During the previous year, the death toll was 168.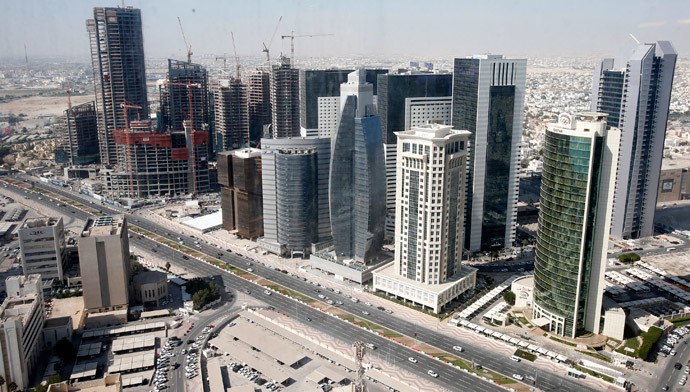 The latest data does not include the deaths of Indian, Sri Lankan and Bangladeshi workers, leading to speculations that the death rate could be more than one person per day if all the deaths were added up.

"We know that people who work long hours in high temperatures are highly vulnerable to fatal heat strokes, so obviously these figures continue to cause alarm," the Middle East researcher at Human Rights Watch, Nicholas McGeehan, said.

"It's Qatar's responsibility to determine if deaths are related to living and working conditions, but Qatar flatly rejected a DLA Piper recommendation to launch an immediate investigation into these deaths last year."

The new death toll comes after Qatar promised to improve working conditions, following 2013 news reports that revealed the dire situations the workers face.
The Gulf state said it would implement recommendations published in the DLA Piper's May report, which were based on the conclusions of the investigation ordered by the government.

The report said that 964 workers from Nepal, India and Bangladesh died while residing and working in Qatar in 2012 and 2013.
After the report was published, local authorities promised to change the kafala system, which keeps workers contractually committed to employers. However, following the revisions, workers are still bound to their employers for up to five years.
Commitments were also made to improving enforcement of humane working conditions and prohibiting the seizure of passports. But human rights organizations have criticized Qatar for lack of changes on the issue.

"Despite making repeated promises to clean up its act ahead of the World Cup, the government of Qatar still appears to be dragging its feet over some of the most fundamental changes needed, such as abolishing the exit permit and overhauling its abusive sponsorship system," the Guardian quoted Amnesty International as saying.

"Six months later, only a handful of the limited measures announced in May have even been partially implemented. Overall, the steps taken so far are woefully insufficient."

The Qatari Ministry of Labor said in November that it is doing everything in its power to see the changes implemented.

"We believe that the people helping us build our country deserve to be fairly paid, humanely treated and protected against exploitation," the statement said. "That is why we are reforming our labor laws and practices.

"We fully appreciate there is much more to do but, as in every country in the world, change does not happen overnight. Significant changes such as these take more time to implement than some may wish, but we intend to effect meaningful and lasting change for the benefit of all those who live and work in Qatar."

Qatar has 400,000 Nepalese workers out of the total 1.4 million migrants working in the construction industry.
You can share this story on social media: