Medic monkey saves electrocuted pal at railway track in India (VIDEO)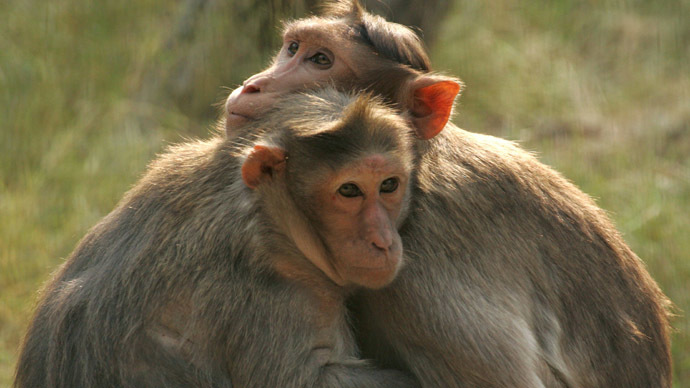 People at a railway station in India witnessed a moving scene on Sunday as a monkey saved a primate friend after it suffered an electric shock and lost consciousness on the tracks. The monkey tried to rouse the injured animal until it began moving.
The primate reportedly came in contact with a high voltage power cable while wandering on the tracks of the railway station in Kanpur - a major city in India's Uttar Pradesh state.
It lost consciousness and fell between the tracks. Soon the injured simian was spotted by a friend, which was determined to resuscitate it.
After almost 15-20 minutes of emergency measures - slapping, biting and dipping into water – the patient started showing signs of life.
The life-affirming scene was captured on video by an onlooker at the station.
You can share this story on social media: