'Narrow-mindedness': Israel slams UN demand it pay Lebanon for oil spill damage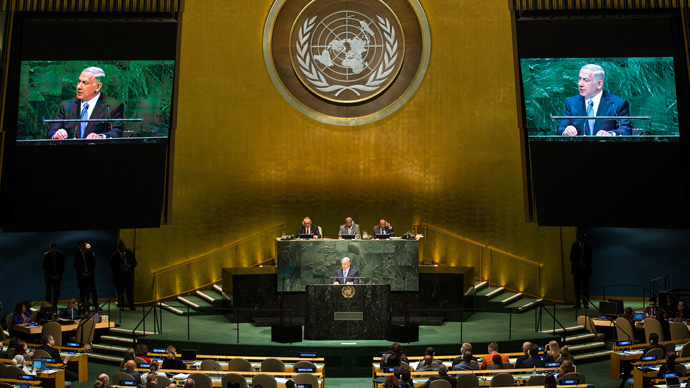 Israel has been highly critical of a UN General Assembly resolution that calls it to compensate Beirut for the damages caused by a major oil spill that was a result of an Israeli air force strike during the Israel-Hezbollah War in July 2006.
"It's the sort of UN decision that we're used to, mixing alternative history, manipulation politicization and self-interested narrow-mindedness," the Israeli mission to the UN said in a statement Friday night, AP reports.
"The UN has never stopped to check the cost of the war on Israel. Apart from the heavy cost in lives, the war caused huge environmental damage in the north of the country. All that, without even mentioning that the war was a consequence of a terrorist organization, Hezbollah," the statement said. "The time has come for the UN to look around and notice the real sources of the threats against it."
Calling the extensive pollution caused by the oil tanks' destruction an "environmental disaster," the non-binding resolution was supported by 170 members of the General Assembly on Friday. Israel, the United States, Canada and Australia were among six countries voting against it, with three abstentions.
READ MORE: UN urges Israel to repay Lebanon $850mn in oil spill damages
The resolution was initially based on a report in August by UN Secretary-General Ban Ki-moon that estimated the damages at $856.4 million. It also asked Israel to provide "prompt and adequate compensation."
Israeli statement said: "This resolution has long outlived the effects of the oil slick, and serves no purpose other than to contribute to institutionalizing an anti-Israel agenda at the UN."
"Israel immediately responded to the oil slick incident by cooperating closely with the United Nations Environment Program, as well as other UN agencies and NGOs, addressing the environmental situation along the coast of Lebanon," the statement said.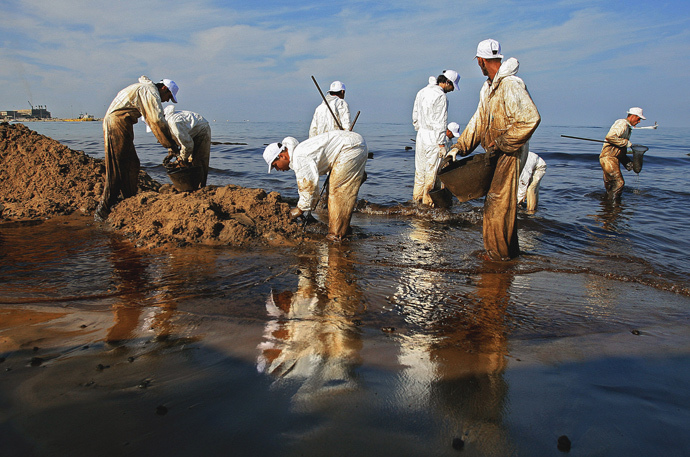 Regarding the resolution as "major progress," Lebanese UN Ambassador Nawaf Salam said: "We affirm that Lebanon will continue to mobilize all resources and resort to all legal means to see that this resolution is fully implemented, and that the specified compensation is paid promptly."
The leak resulting from Israel's airstrike on oil tanks at the Jiyeh power station, located some 30 kilometers south of Beirut, is considered to be the largest oil spill in the Mediterranean Sea. Approximately 12,000 to 15,000 tons of oil covered the entire Lebanese coastline and reached Syria. The 25,000 tons of oil that burned at the plant created a toxic cloud, and the ecological disaster threatened humans, fish and animals, such as the endangered green sea turtle and Atlantic bluefin tuna.
You can share this story on social media: