'Secret Santa for post-Snowden era': New app uses Tor-like encryption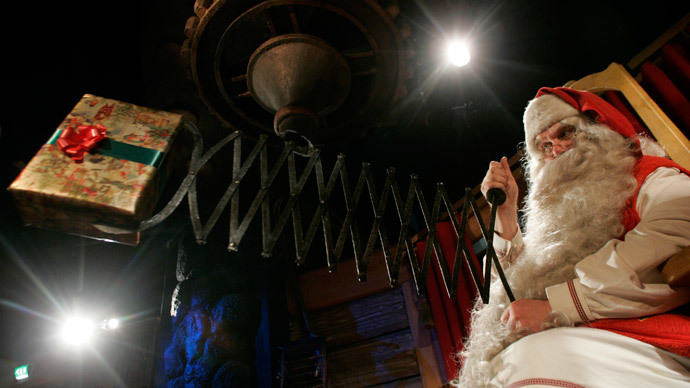 With Christmas coming fast upon us a new web application called Crypto Santa uses virtual encryption technology, which entirely removes human identification from the process of gift giving, adding a new twist to the semi-anonymous game.
Crypto Santa uses a technique known in computer circles as "Onion Routing". Onion Routing is used by Tor, a software system that allows users to browse the web anonymously by preventing web site and network operators from knowing what sites you are looking at.
But with Crypto Santa instead of data, it makes gift giving anonymous.
According to Crypto Santa's instructions you have to wrap your gift three times - well, virtually wrap it, that is.
Each layer of wrapping has the name of someone at your party and on each layer you must address the present to another member of your party. By the time the present reaches its randomly chosen participant it will be completely anonymous.
The new app removes any chance that the giver will be identified in what is already a semi-anonymous game of gift giving.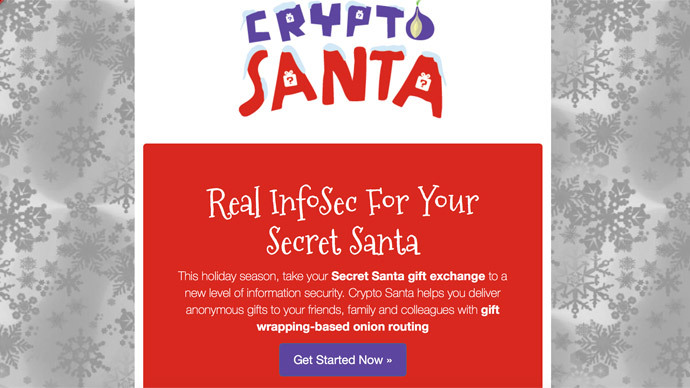 Crypto Santa's creator says on his blog that there are many reasons why someone giving a gift may want to remain anonymous.
READ MORE: Bill Gates becomes 'Secret Santa' on Reddit
For example if you're in a country where a vendor refuses to deliver because of their own delivery policy or export regulations.
It's also a great opportunity to talk about secrecy in the post-Snowden era, he said, adding that questions of internet privacy and surveillance can now be brought up in the conversation at Christmas parties and people will better understand how Onion Routing works.
In the future, Crypto Santa could be used to actually encode each label on each layer of wrapping so that only the addressee can decode the next address in the circuit.
You can share this story on social media: