Afghan civilian casualties, injuries to reach 10,000 in 2014 – UN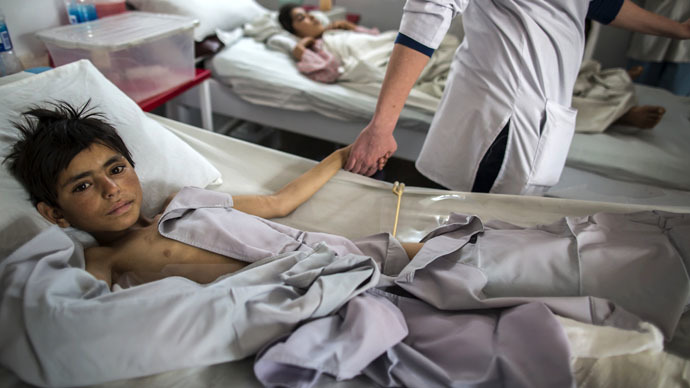 Combined civilian casualties in Afghanistan will top 10,000 deaths and injuries this year, the UN has estimated, noting the highest civilian death toll on record and a nearly 20 percent increase compared to previous year.
UN Assistance Mission in Afghanistan (UNAMA) says that it has documented 9,617 civilian casualties from 1 January 2014 to the end of November. That figure includes 3,188 civilian deaths and 6,429 civilian injuries. The mission warns that by year's end, the number may rise well above 10,000 victims, the highest since the UN body began keeping record in 2009.
The majority of casualties, some 75 percent, are blamed on "the Taliban, the Haqqani network and other insurgent groups," Georgette Gagnon, the Director of Human Rights at UNAMA told the journalists at UN Headquarters. Around 12 percent of civilian casualties are blamed on the pro-Government forces.
#Afghanistan: 9,617 civilian casualties recorded Jan-Nov 2014; for 1st time expected to surpass 10,000 by end of year pic.twitter.com/b8hA9O0ZB3

— UN Political Affairs (@UN_DPA) December 19, 2014
Another 11 percent is blamed on "ground engagements where the party that caused the civilian casualties cannot be determined" while the remainder of casualties was due to "unexploded ordinates that are left after ground engagements," Gagnon said.
The UN announced that the new data shows an increase in children casualties by 33 percent and women casualties by 14 percent.
"What's different in 2014 is that the majority of civilian casualties have been caused in ground engagements and fighting between Afghan forces and insurgents, followed by deaths and injuries caused from improvised explosive devices," the UN says.
UNAMA called on Kabul to do its out-most best to reduce civilian casualties and not to target civilians "either deliberately or indiscriminately."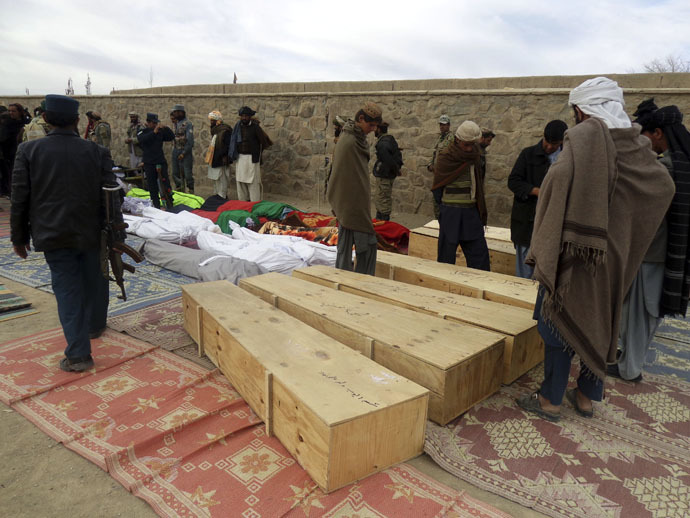 "Civilian casualties are particularly tragic and a prominent part, even benchmark, of the horror and the violence that ordinary Afghans face," said the Head of UNAMA, Nicholas Haysom.
Around 12,500 foreign soldiers — mostly from the US — will remain in Afghanistan as part of a "Resolute Support Mission" designed to train, advise and assist Afghan security forces post-2014. It stems from the Status of Forces Agreement that NATO signed with the government of Afghanistan on September 30.
Since UNAMA began tracking civilian casualties in 2009, a total of 17,252 civilian deaths and 29,536 injuries have been recorded.
You can share this story on social media: