​New info-sharing tool set to beat Japan's anti-whistleblower law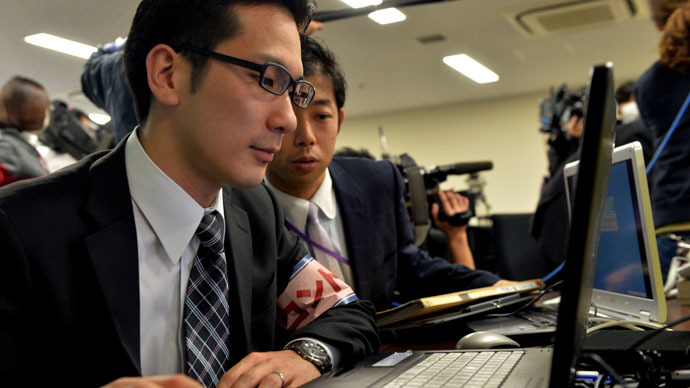 A Japanese activist and academic has created a website to facilitate the secure leaking of sensitive information to media by civil servants, challenging Japan's controversial new state secrets law.
The website, set up by Surugadai University economics professor Masayuki Hatta, enables government workers to share documents with the media. The tool allows journalists to retrieve transferred information using a secure digital access key, operated by Tor, a popular free anonymity enabling software, Hatta says.
The site, unveiled Friday, uses an open source platform developed by Europe-based Hermes Center for Transparency and Digital Human Rights.
"I want to create a secure channel that people can use to transfer information without putting themselves in jeopardy," the professor was quoted as saying by Reuters.
"I'm not entirely against the protection of sensitive information, but I also believe the new law has many problems."
After a year of protests, the contested state secrets law went into effect last week. Under the new regulation, whistleblowers could face up to 10 years in jail, while journalists and others who encourage secrets leaks could be imprisoned for up to five years. However, Hatta does not think that merely providing a tool for whistleblowing is punishable under the law.
The law has come under fire from critics who worry it will muzzle journalism and see it as part of a larger crackdown on dissent. Critics fear that officials may use the law's vague language to conceal information from the public.
READ MORE: Hundreds of Japanese protest 'unclear' whistleblower law
Reporters Without Borders has decried the law as "an unprecedented threat to freedom of information."
Prime Minister Shinzo Abe defended the law, citing a growing need to safely share intelligence with the US in light of the encroaching regional threat from China's military buildup and uncertainty surrounding North Korea's nuclear program.
Abe has said that the law will only apply to leaks threatening national security and will not jeopardize media freedom.
"If the law prevents films from being made, or weakens freedom of the press, I'll resign," Abe said.