Russia's military doctrine remains 'solely defensive' – Putin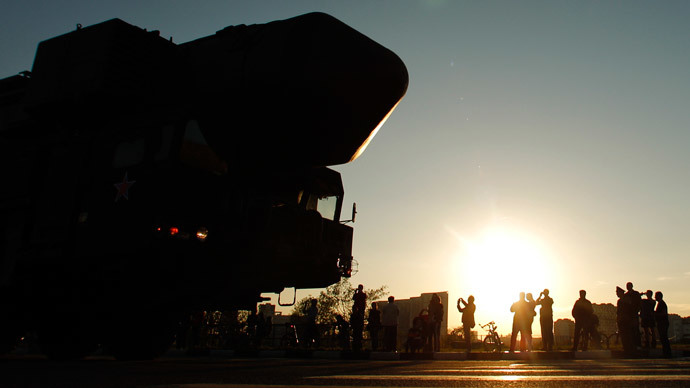 Russia is going to maintain its security "consistently and rigorously," President Vladimir Putin has said. And despite NATO's military buildup close to Russian borders, the national military doctrine will remain solely defensive, he said.
The Russian president made the comments in a speech at the Ministry of Defense meeting at the newly established National Defense Control Center in Moscow.
"Our military doctrine does not change despite all odds. It has, as is well known, an exclusively defensive character, but we're going to assert our security consistently and rigorously," Putin said.
Russia is set to develop its sea-, land- and air-based nuclear deterrent, the president said.
READ MORE: Pentagon confirms military buildup along Russian borders for 'peace and stability'
"In 2015 our strategic nuclear forces will get 50 new intercontinental ballistic missiles. You could imagine what a powerful force it is," Putin said, revealing that by 2021 all ground-based components of the nuclear deterrence force are going to be replaced with modern systems.
Russian Defense Minister Sergey Shoigu said at the same meeting that 38 new ICBMs came into service in 2014, of them 22 for the naval component of the nuclear deterrence force.
President Putin ordered the modernization of all strategic bombers currently operated by Russia's Air Force, specifically the Tupolev Tu-95, Tu-160 and Tu-22, with the next generation strategic bomber being developed.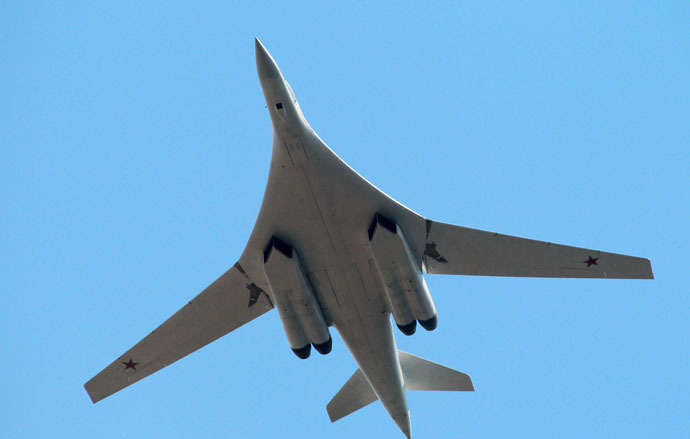 READ MORE: 3rd Russian Borei-class nuclear sub raises its colors
By the end of 2015 Russia is set to finalize the deployment of its Space Forces.
The Defense Minister also said that Russian military are reestablishing themselves in the Arctic after decades of absence, with at least four bases being rebuilt right away.
Shoigu announced that Russia's military forces in Crimea have been beefed up and are now a "self-sufficient force grouping."
Putin was also briefed by the generals on the venue – a brand new National Defense Control Center (NDCC), which is Russian military's principal control installation.
The center's computing capabilities are "three times greater than those of the Pentagon, while the stored data capacity is almost 20 times larger," said NDCC head Lieut-Gen. Mizintzev.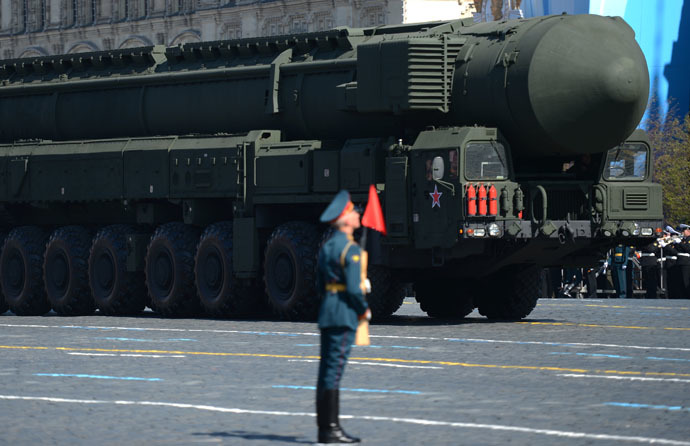 READ MORE: US nuke atrophy: Mismanagement stripping nation of nuclear superpower status?
The system allows commanders to see any unit of the Russian Armed Forces in real time, and simulate a crisis situation in any part of the world. The system's strong point is numerous back-up data processing centers located across Russia.
The installation is ready to host and ensure the simultaneous operation of the country's General Staff, other military institutions, National Security Council and federal executive bodies.
You can share this story on social media: