'Cartoons kill': Kids' movies show more death than adult ones, study finds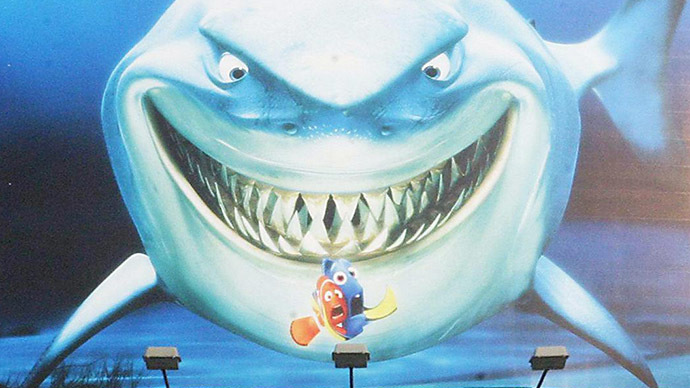 The number of onscreen deaths of main characters in children's films is two-and-a-half times greater than in movies for adult audiences, a survey that examined 45 of the highest-grossing animated flicks in history revealed.
"Rather than being the innocuous form of entertainment they are assumed to be, children's animated films are rife with on-screen death and murder," a survey published by the BMJ (formerly British Medical Journal) this week said.

According to the researchers from University College London and the University of Ottawa, the death of an important character occurred in two thirds of children's animated films, with the figure for adult flicks standing at around a half.

The deaths in movies for kids are often violent, which "might be more traumatic for children", the survey entitled 'Cartoons kill' said.
The surveyed movies included three gunshot deaths (Bambi, Peter Pan, Pocahontas), two stabbings (Sleeping Beauty, The Little Mermaid) and five animal attacks (A Bug's Life, The Croods, How to Train Your Dragon, Finding Nemo and Tarzan).

The demise of main characters was likely to happen in the early minutes of children's animation, the survey said, like in Finding Nemo where Nemo's mom is eaten alive by a barracuda at 04:03 and Tarzan where a leopard kills Tarzan's parents at 04:08.

In general, the parents were five times more likely to perish in kid's films than in movies for older audiences.
The survey examined 45 of the highest-grossing animated films in history – from 1937's Snow White to last year's blockbuster Frozen.
The adult films they were matched against consisted of the two highest box office grossing movies in the same year as each animated film was released, including horror and thriller flicks like The Exorcism of Emily Rose, Pulp Fiction, The Departed and Black Swan.
The researchers advised the parents to "consider watching such movies alongside their children, in the event that the children need emotional support after witnessing the inevitable horrors that will unfold."
However, onscreen death is not only bad for kids as films, which model "appropriate grief responses could help children to gain a deeper understanding of the meaning of death."
As an example, the survey uses The Lion King, in which a lion cub forgives the murder of his father in order to cope with his loss.
"Films depicting death in this more nuanced way could provide a valuable resource for initiating discussions about death between children and adults. Indeed, cinematherapy is sometimes used to facilitate counseling with grieving adolescents, a therapeutic practice that might be extended to younger children," the researches explained.
You can share this story on social media: