Italian ex-MEP arrested, kicked out of Estonia & called Russian 'agent of influence'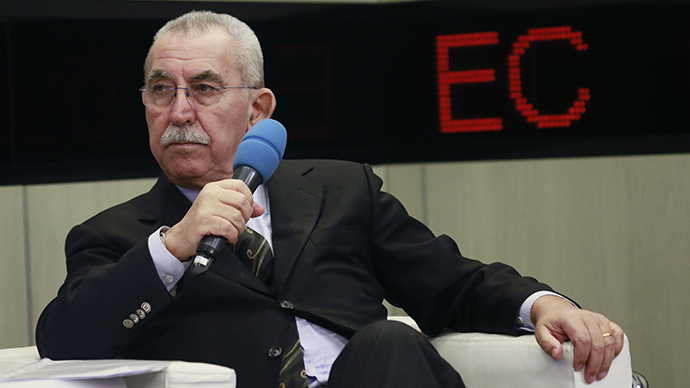 Journalist and former European Parliament member, Giulietto Chiesa of Italy, was detained by the Tallinn police due to his pro-Russian views, which make him a threat to Estonia's national security, the country's Foreign Ministry told RT in an e-mail.
Chiesa spent several hours behind bars after being taken into custody from his hotel in center of the Estonian capital Monday.
The police told the Italian politician that he had violated a ban on entering the country imposed on him on December 13.
The 74-year-old politician arrived in the Baltic country to give a speech entitled, "Should Europe be afraid of Russia?" to the members of a local media club.
"Due to the current activities of Mr Giulietto Chiesa, there is a good reason to believe that he is involved in the Russian influence operations and his stay in Estonia may pose threat to Estonia's security, its public order and public safety," Mari-Liis Valter, Estonia's Foreign Ministry spokeswoman, wrote in answer to questions from RT.
The decision to refuse Chiesa entry to Estonia was made by the country's Interior Ministry, Valter said.
"Every country has the right to impose a ban on entry to a person on the grounds of threat to public order or national security," she said.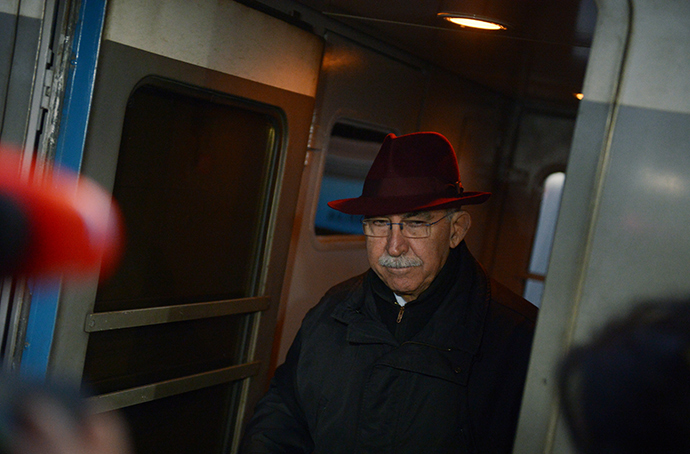 According to the spokeswoman, the ban on Chiesa "didn't restrict his freedom of speech, but protected Estonian national security and public order."
Among other things, Estonia is displeased that "Chiesa has defended and justified acts by Mr. Arnold Meri, who was on trial for crimes against humanity that took place in the 1940s."
Before his death in 2009 Meri, a World War II hero and former Soviet official, was on trial for what Tallinn deems his involvement in deportation of Estonians to the remote areas in Siberia.
Chiesa left Estonia for Moscow by train the next morning day after being released from custody.
At a media conference in the Russian capital, he said that his Estonian entry ban will be in power for just a single month.
"It expires on January 15, 2015… and I intend to return there [to Estonia] if I'm invited and organize the conference, which I was prevented from staging this time. So, I plan to take a flight to Tallinn on January 15 or 16," the former MEP told the journalists in Russian.
The Italian believes that he was banned from Estonia because the local authorities "knew my stance and were afraid that I'll voice it publicly."
"It's obvious that they violated all judicial rules of the European Union. I'm confident that they're above the law. Despite being situated in Europe, Estonia doesn't act like a European state. They probably think that they live on another continent or another planet," Chiesa said.
You can share this story on social media: