Russian military builds futuristic helipad on Moscow embankment (PHOTOS)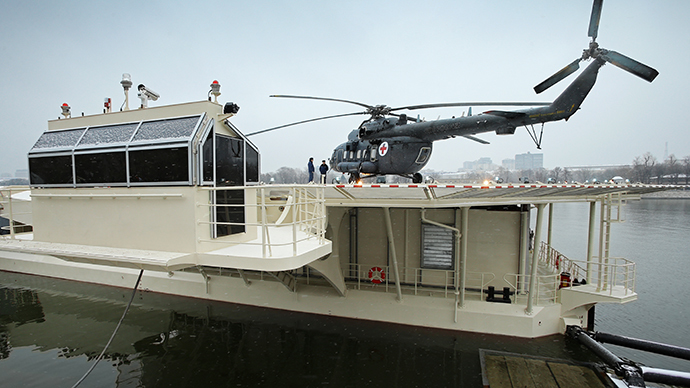 Top brass in Russia will now be swift and mobile not only at drills, but also while navigating through Moscow. Their new berthing and helipad facility on the Moscow River will provide jamless access to the newly-built national defense HQ by air and water.
"The need for such a facility corresponds with the specific tasks performed by the National Defense Control Center (NDCC). Its efficiency requires rapid staff and cargo transportation," Russian Deputy Defense Minister Nikolay Pankov said.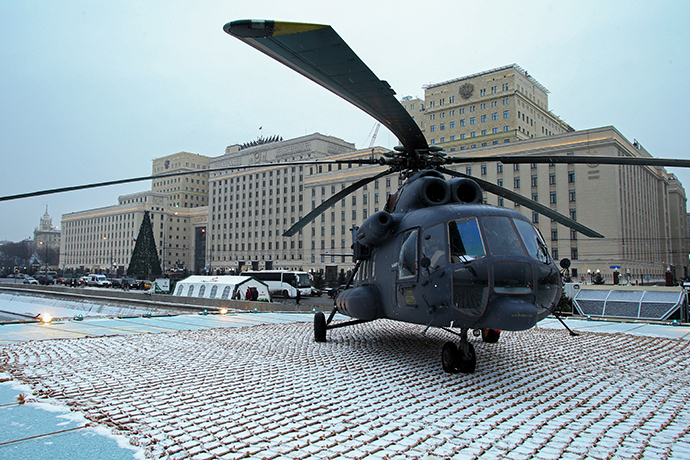 READ MORE:Russia launches 'wartime government' HQ in major military upgrade
The berthing and helipad facility, which was built by Nevsky shipyard in Saint Petersburg, is 43 meters long and 17 meters wide. It provides the mooring and stationing of Raptor class boats and hovercrafts, as well as the landing and takeoff of Mi-8 helicopters.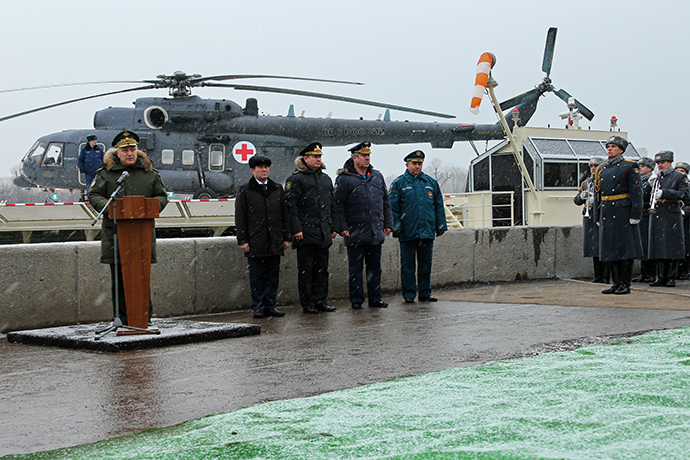 The structure, which opened on Wednesday, will be used not only by the military, but also by Moscow's health and emergencies services, he added.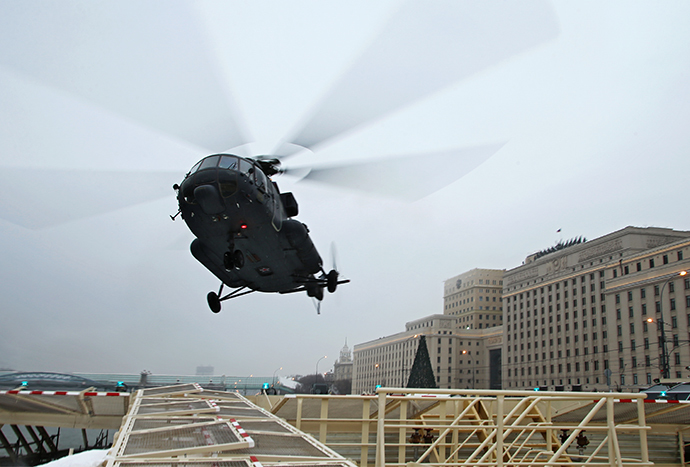 serious condition. We believe it's extremely important due to the existing transport problems in the city," Pankov said, as quoted by RIA Novosti news agency.
It is expected to increase the mobility of Moscow's emergency services, as the majority of the capital's helipads are located on the outskirts of the capital, and the center is often paralyzed by traffic jams.
You can share this story on social media: