Snowden movie picks up top docu award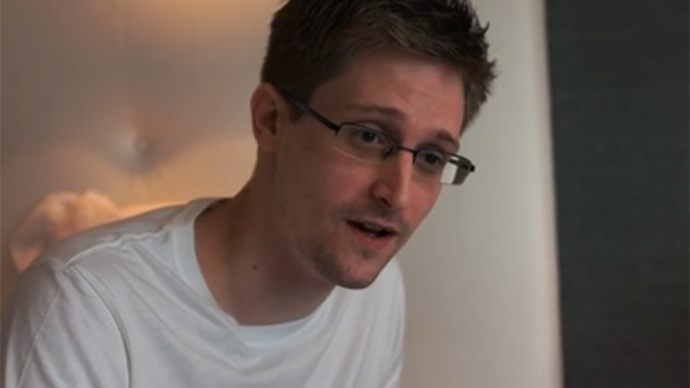 "CitizenFour," a documentary about former NSA contractor Edward Snowden, who blew the whistle on top secret NSA materials, exposing US surveillance network worldwide, has won the International Documentary Association top award for best feature in LA.
The International Documentary Association (IDA), a 30-year-old nonprofit organization, is dedicated to serving the needs of a "thriving documentary culture", attempting to be at the forefront of major issues confronting documentary artists, activists and journalists.

The documentary features a series of face-to-face meetings between Berlin-based filmmaker Laura Poitras, who is on the US Homeland Security "watch list", and the whistleblower Snowden, who got in touch with Poitras last January when she was working on a feature about surveillance in the post-9/11 era.

"Every border you cross, every purchase you make, every call you dial is in the hands of a system whose reach is unlimited but whose safeguards are not," Edward Snowden warns in the trailer.
Citizenfour wins best doc from IDA pic.twitter.com/OtWuXc04Vu

— Tara McPherson (@tmcphers) December 6, 2014
In 2013, after several months of encrypted correspondence, Poitras came to Hong Kong to meet the daredevil leaker. Her camera captured "Citizenfour", aka Snowden, in a hotel room, over the "eight days that shook the world," during which his astounding revelations were first made public in June.
READ MORE: NSA leak shows effort to exploit cell networks around the world
Poitras said she initially expected him to be an anonymous source she never got to meet. She was highly surprised when he said: "I'm coming forward and I want you to paint a target on my back because I don't want a leak investigation that ruins the lives of others."
"I think Snowden wanted to take responsibility so others didn't take the fall. When he told me that, I told him, 'I want to meet you and I want to film.' His response was: 'No, I don't want to be the story.' There was also a risk of us being in the same place at the same time. He didn't want to take risks and then someone busts in the door and all this work to get the information out and it doesn't get out."
Poitras assured him it wouldn't happen.

"The reporting would continue if something happened to both of us," she told Vanity Fair.
"Citizenfour" is the final piece of Poitras' trilogy that began with an Oscar-nominee "My Country, My Country", about life and elections in Iraq during US occupation, and "The Oath", about Guantanamo Bay.

She said that before she was contacted by Snowden she was "stopped and detained every time she crossed the US border" for six years running, and finally decided to move to Berlin.

Poitras shared a Pulitzer Prize this year for her role in publicizing the Snowden documents. She was also awarded IDA's Courage Under Fire award last year for her "conspicuous bravery in the pursuit of truth."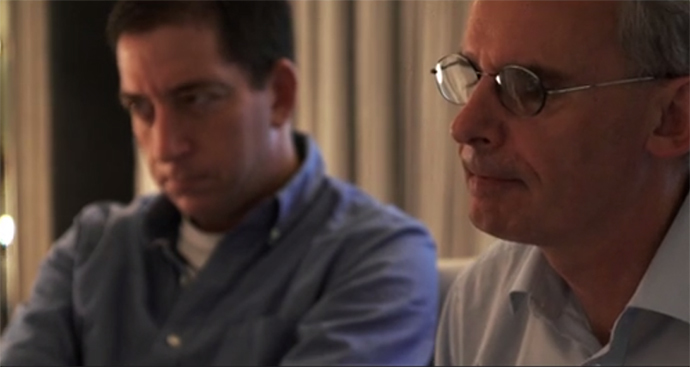 Earlier this week Edward Snowden has received a Swedish-based alternative to the Nobel Prize, the Right Livelihood Award, for "his courage and skill in revealing the unprecedented extent of state surveillance violating basic democratic processes and constitutional rights."

In his acceptance speech broadcast from Moscow, Snowden said he hoped that "despite all we have accomplished in the last year, we all recognize that this is only the beginning," he words prompting a standing ovation.
READ MORE: Joseph Gordon-Levitt to play Snowden in Oliver Stone's biopic
Edward Snowden has inspired another US director, veteran filmmaker Oliver Stone, to turn his story into fiction. Stone has purchased the rights to both "The Snowden Files," a 2014 book about the NSA leaks written by Guardian journalist Luke Harding, and "Time of the Octopus," a novel based loosely on the Snowden saga penned by the former contractor's Russian lawyer, Anatoly Kucherena. Shooting is set to take place in Munich early next year.
You can share this story on social media: