Super Mario to the rescue: Mask-wearing plumbers restore water to Italian homes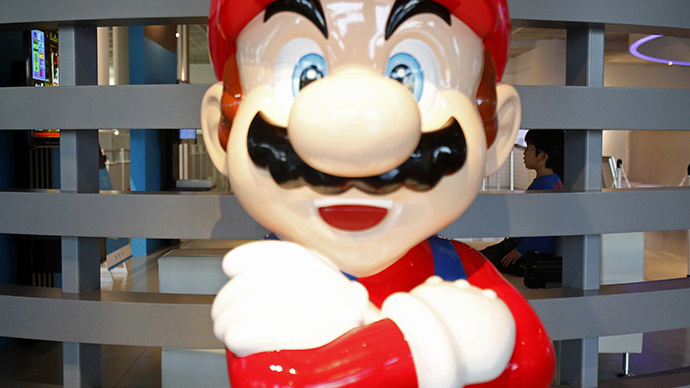 Italian 'Super Mario' plumbers have started providing hard-done-by families with illegal water access. The vigilante action comes amid disabling economic conditions which have seen some supplies shut off by utility companies.
The masked men seem to employ a Robin Hood-esque approach of taking from the rich and giving to the poor through circumventing the plans of utility companies which are designed to "encourage" people to pay their bills.
The Super Marios are encouraging "a solidarity among citizens that speaks the universal language of rights," local Corriere della Sera reports. The characters were inspired by the Super Mario Bros. video game to engage in real social action.
Armed with keys and pipes, the characters organize real expeditions to turn the water back on in the homes that have been cut off.
As their actions are illegal, they cover their faces with the Super Mario masks.
Approximately 25 percent of households in Rome are overdue with their payments. The 'Super Marios' receive more than 200 requests a day from homes wishing to have their water turned back on. However, not everyone who makes a request gets their water back immediately. The Super Marios attempt to deduce who is worthy of their guerrilla plumber action.
They say that some families and individuals are "forced to choose between eating and paying utilities," and those are the people they are most willing to help.
Austerity in Italy has been an ongoing source of tension, sparking nationwide protests which will see another march take place on December 13.