'Star Trek-like shields': New radiation belt protects Earth from 'killer electrons'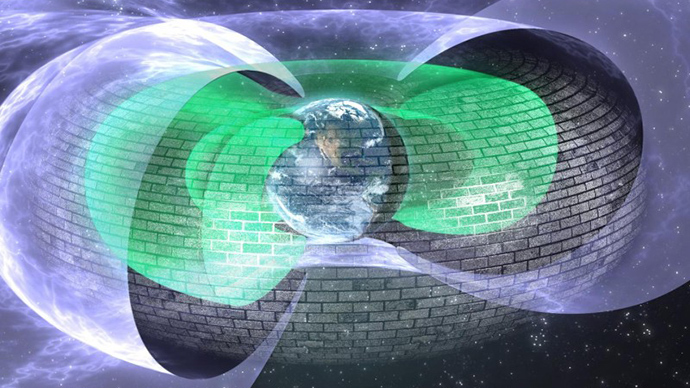 Surrounded by radiation belts, Earth is being protected by an invisible shield that stops high-speed "killer electrons," scientists have found after taking a closer look at the Van Allen belt 7,200 miles above our planet.
"Somewhat like the shields created by force fields on Star Trek that were used to repel alien weapons, we are seeing an invisible shield blocking these electrons," the study's lead author, Daniel Baker of the University of Colorado's Laboratory for Atmospheric and Space Physics explained. "It's an extremely puzzling phenomenon."
This previously unknown phenomenon has been discovered by probes aimed at examining the so-called Van Allen belts, zones of donut-shaped rings around our planet.
Until March 2013, scientists assumed there were only two belts, filled with high-energy electrons and protons, surrounding Earth.
READ MORE: NASA probe detects third radiation belt around Earth
However, a NASA-launched probe detected that there was a third belt in between the two.
The outer Van Allen belt is about 25,000 miles (40, 000 km) above the Earth, while the inner one can dip as low as 600 miles, close to the plasmasphere. The newly discovered barrier is 7,200 miles or 11, 500 km above Earth. But it seems to fluctuate in response to space weather.
These "killer electrons" travel at near light-speed of around 100,000 miles per second and are capable of damaging space electronics and can put astronauts in danger. But this third belt stops them from moving towards Earth's atmosphere.
"It's almost like these electrons are running into a glass wall in space," Baker said.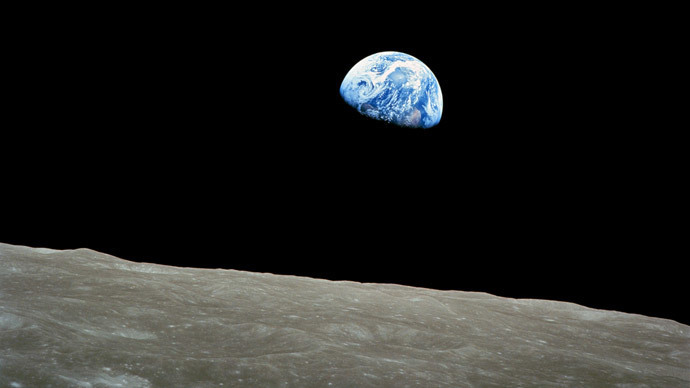 Previously the team thought the electrons drifted into Earth's upper atmosphere, where they were wiped out by air molecules.
Baker's colleague on the study, co-author and associate director of MIT's Haystick Observatory, John Foster, says: "It's like looking at the phenomenon with new eyes, with a new set of instrumentation, which give us the detail to say, 'Yes, there is this hard, fast boundary.'"
Scientists have also looked at a number of scenarios that could create and maintain such a barrier.
The team initially thought that the barrier was created by the Earth's magnetic fields, which exist to send protons and electrons back and forth from one magnetic pole to another. It was mooted that Earth's manmade communications could be creating some type of scattering effect.
Baker believes both explanations don't hold any water and that the key to understanding the barrier will lie in closer, thorough studies of the Van Allen belts.
"I think the key here is to keep observing the region in exquisite detail, which we can do because of the powerful instruments on the Van Allen probes. If the sun really blasts Earth's magnetosphere with a coronal mass ejection (CME), I suspect it will breach the shield for a period of time," Baker adds.
His work was published in the November 27 issue of the journal Nature.
You can share this story on social media: