French police unleash water cannon, tear gas against anti-brutality protesters (VIDEO)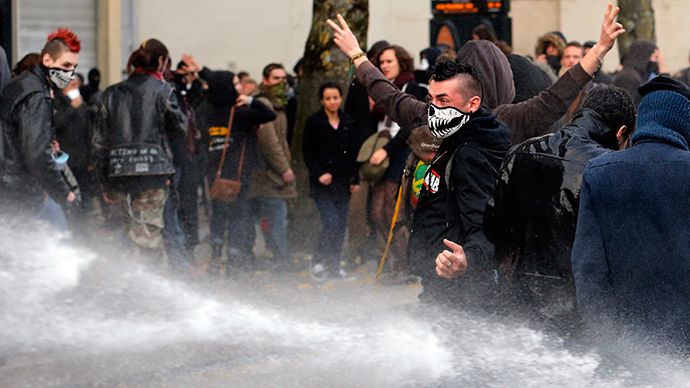 Water cannons and tear gas have been used against protesters in Southern France. Public anger over police brutality is boiling over in France following the death of an environmental activist killed by a police stun grenade last month.
Rémi Fraisse was killed by French police on October 26 during a protest against a dam construction in Tarn, near Toulouse. The 21-year old was part of an environmental group which protested the construction.
Fraisse's death sparked a wave of protests calling on the government to avenge the young man's death and condemn police brutality. A large number of demonstrations started in November and so far has seen at least 69 rallies taken place from Paris to smaller towns like La Rochelle and Nantes.
READ MORE:French police protest work conditions as anti-brutality riots continue
On Saturday, the violence again culminated in a number of French cities with police using water cannons to break up the crowds of demonstrators who were carrying banners reading "No firearms," and "End to the license to kill". Some of the protesters threw rocks at riot police during the protest.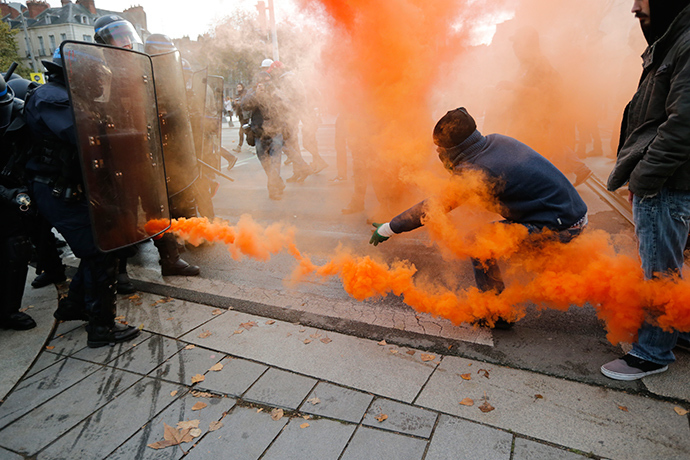 At least 16 people were arrested in Toulouse after garbage containers were set on fire following a peaceful march by more than 1,000 protesters. Another 14 were detained by Police in Nantes where around 1,500 people took to the streets.
"Some people were arrested in Nantes, Toulouse and Bordeaux ," Interior Minister, Bernard Cazeneuve said in a statement, reporting a total of 38 arrests as 20 cities participated in the action against police brutality on Saturday.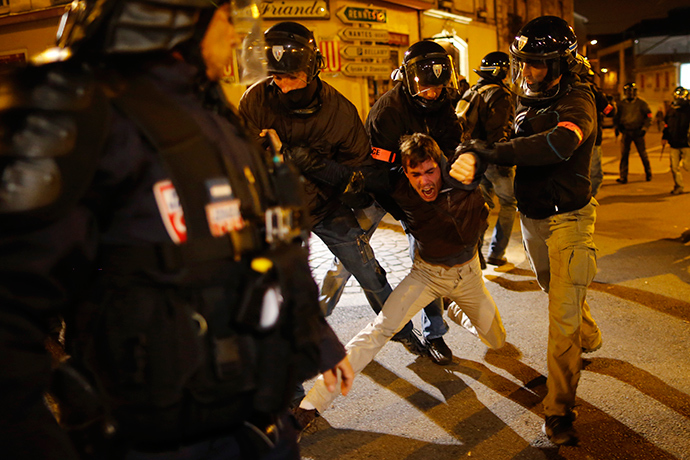 You can share this story on social media: