​Guinea bandits steal blood suspected to be Ebola-contaminated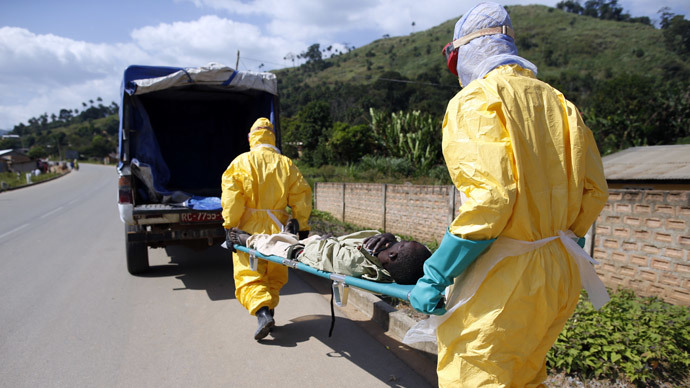 Some road bandits in West Africa's Guinea have stolen blood samples suspected to be contaminated with Ebola. Authorities have appealed to the unidentified robbers to return the blood samples.
The samples had been under the supervision of a Red Cross courier who was in a taxi with eight other people when the three bandits on motorbikes stopped the vehicle, forced the passengers out, and robbed them.
The incident happened near the city of Kissidougou, southern Guinea, in a rural area on Friday.
"We don't understand why they stole the blood sample. Perhaps they thought there was cash hidden in the flask," Faya Etienne Tolno, a spokesman for the Guinea Red Cross, told AP.
The robbers also took mobile phones, cash, and jewelry alongside the blood sample – a much more logical heist from the perspective of a robber.
"We have informed the security services. If these thieves handle this blood, it will be dangerous," Dr. Barry Moumie, who heads patient care for the national Ebola response coordination committee said.
"I can assure you, however, that the sample-transportation procedures will now be strengthened to avoid such disappointments," he added.
The theft highlights ongoing problems with aid response despite an international effort to help West Africa. Ebola has caused more than 5,000 deaths in Liberia, Sierra Leone and Guinea.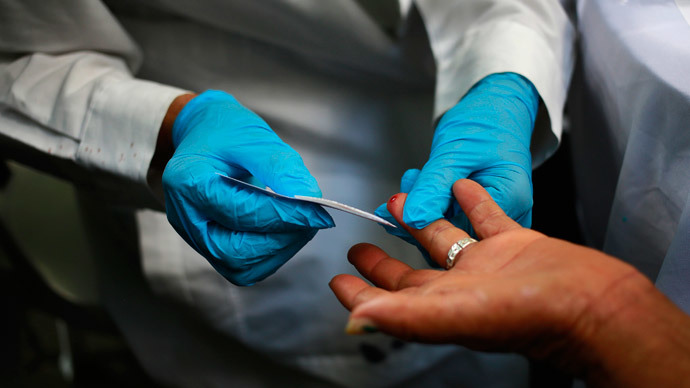 The incident has roused discussion about the process for transporting such materials.
Dr. Hans Rosling, who is advising Liberia told AP that the usage of the taxi was actually a reasonable decision.
"We use specifically allocated motorbikes and cars. We use what's available and what's reasonable. We have to organize things as we go along," he said. "It may have been the correct decision in Guinea (to use a taxi) and the robbery was just a sad mishap."
"There's no way we can secure transport in all of this area," Rosling said. "It was a good initiative to try to get the sample out."
The Ebola virus was first discovered in 1976. The current outbreak is the worst ever recorded and has killed nearly 5,000 people since it was identified in March.
According to the World Health Organization (WHO), there have been 13,240 confirmed, suspected, or probable cases in Sierra Leone, Liberia, and Guinea.
You can share this story on social media: