People pot power: Aussie state gives go-ahead to medicinal cannabis trial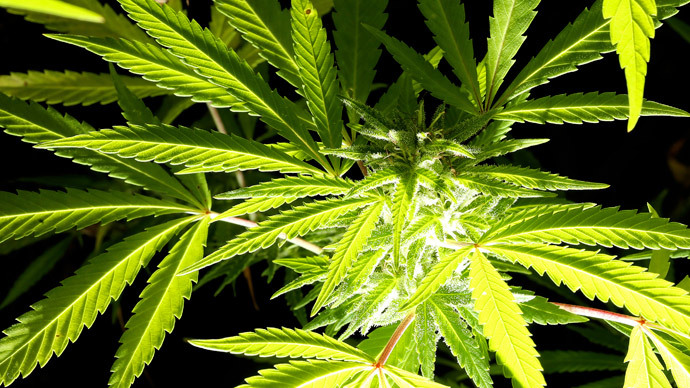 An Australian state will conduct clinical trial of medical marijuana after thousands supported a pro-pot campaign. New South Wales may grow the plant on its own and include child patients into the scheme, the state premier told a cannabis conference.
The pledge by Mike Baird promises that the concrete terms of the trial would be formalized before year's end. The move however drew criticism from the Greens, who said the trial may take years, which would unnecessary delay legal alleviation of pain for terminally ill patients. The Greens had submitted their own bill to legalize medical marijuana earlier this year.
Baird made the announcement of the forthcoming trial in the regional city of Tamworth at the Inaugural Australian Medicinal Cannabis Symposium, a two-day gathering of doctors, policymakers, users of marijuana and media that kicked off on Friday morning.
The premier's office would not provide details on the scope of the future trial, but according to the Sydney Morning Herald the state government has endorsed the inclusion of children with pediatric epilepsy, an option once thought to be off the table.
The trial is meant to explore options on how marijuana for medical use would be produced, distributed and controlled, Baird said.
"There are concerns around the issues of supply and distribution and these will be covered in the trial," the NSW premier said. "I hope the trial will bring some clarity to this area and enhance our understanding of the medical use of cannabis."
Baird added that the state may grow the crop on its own.
"I'm absolutely open to us doing that," he said. "If that's what we need to do – either through contract or us doing it ourselves – to hold these clinical trials, that's exactly what we'll do."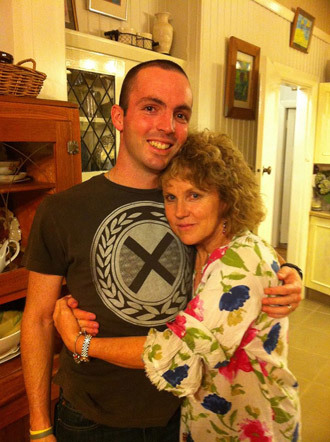 The trial is meant to pave the way for decriminalization of medical marijuana in NSW, according to Australian media. Doing this was a recommendation of a state parliamentary enquiry into the issue last year.
The symposium welcomed the progress the state made towards legalizing medical marijuana, but it also drew criticism from the Greens, who said Baird and his conservative Liberal Party were not moving fast enough.
"Years will pass by before there is any progress towards a solution," said Greens MP John Kaye, who put his own bill on legalizing medical marijuana before state parliament, ahead of the symposium.
He added that "without a drug company to sponsor it, there is little likelihood of any useful outcome."
As a stopgap measure, Baird said the state would amend NSW police guidelines to plainly state the current policy not to charge terminally ill adults and their carers caught possessing cannabis.
The Tamworth event is a venue for sending a message to people like Daniel Haslam, 24, who has become the face of NSW pro-cannabis campaign. Haslam has a terminal bowel cancer and was forced to procure marijuana illegally on the black market to treat his symptoms. A campaign to change the state legislation launched by his mother Lucy Haslam collected more than 195,000 signatures.
I met with Lucy Haslam to give her the good news: we will be conducting a clinical trial for medical cannabis #nswpolpic.twitter.com/7BuakSfmyB

— Mike Baird (@mikebairdMP) September 16, 2014
The Haslam family had some bad episodes in their campaigning, like the blunder by Health Minister Jillian Skinner, who told Daniel on stage not to smoke cannabis because it would "give him cancer." But now they enjoy a firm support among legislators and the state government.
"I was struck by the courage and determination of the Haslam family when I met with them and have enormous sympathy for the battle Dan faces every day," Baird said. "What we want to do is improve his quality of life and for people like him, and I hope this reform does just that."
Australian federal legislation criminalizes cannabis for both recreational and medicinal purposes, but some individual states allow limited growth and possession of pot as medicine. NSW is on track to join them.
"If a conservative area like ours can do it, then surely the rest of the country can," Lucy Haslam said.
You can share this story on social media: