Hot cars: $3.3mn worth of Rolls Royces, Bentleys in flames in downtown Moscow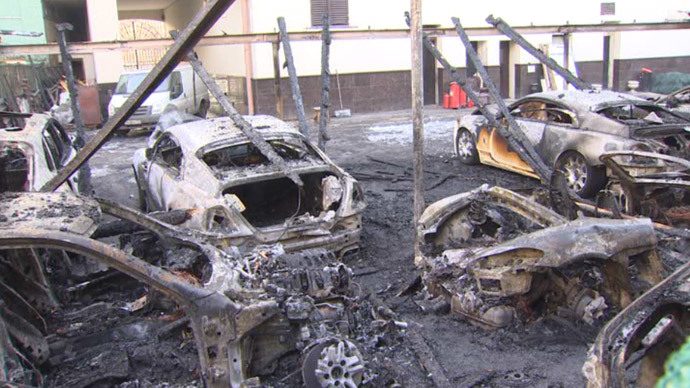 A whole parking lot's worth of luxury Rolls Royces, Bentleys and Mercedes Benzes went up in flames in downtown Moscow in the early hours of morning. Their estimated worth was about $3.3 million – and they may all be owned by the same person.
Arson is suspected at this time, according to authorities.
The Emergencies Ministry says eight cars were burnt out, although earlier media reports put the number at 12.
Some of the Bentleys and Rollers, when new, are reported to cost upwards of 20 million rubles ($430,000), while the dent caused by the loss of the 8-million-ruble Mercedes Gelandewagen AMG might not be much easier to bear.
The parking lot is located smack in the center of Moscow, next to Red Square.
It took just minutes for the entire lot to burn up. Firefighters managed to extinguish the flames shortly after 6am, by which point it was too late to salvage anything. Some cars are reportedly damaged to such an extent that it took investigators some time to establish the make.
The exact circumstances of the fire are currently being determined.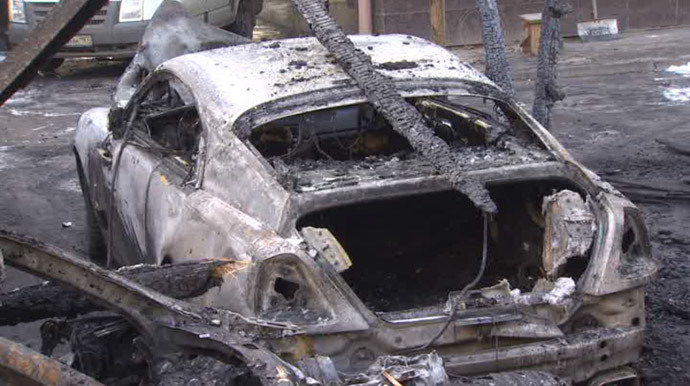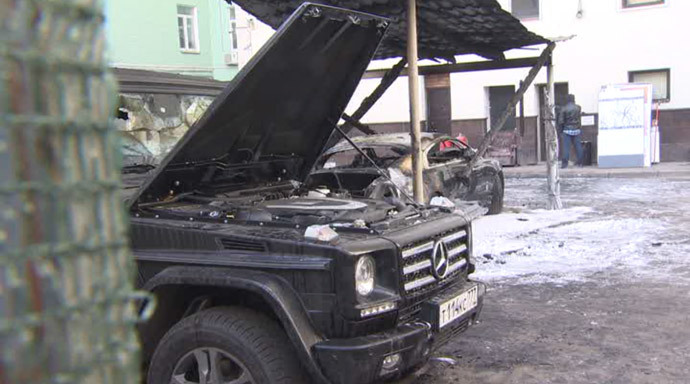 You can share this story on social media: