Anti-snooping app: Amnesty & partners unveil tool that detects surveillance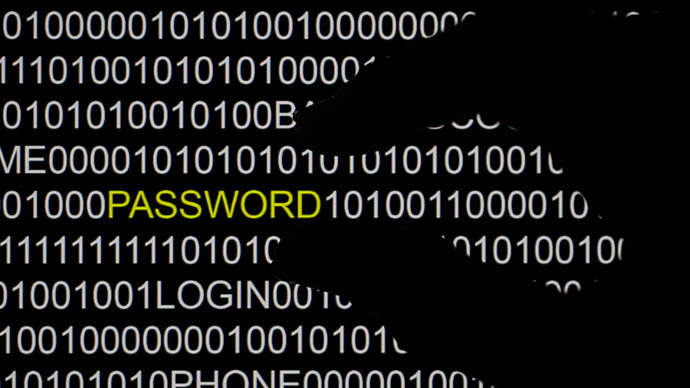 In collaboration with privacy and civil rights organizations, Amnesty International launched Detekt, an app that enables people to scan their devices for traces of surveillance spyware, created with activists and journalists in mind.
The free web tool, backed by Amnesty International and developed by German-based security researcher Claudio Guarnieri, working with Digitale Gesellschaft, Electronic Frontier Foundation and Privacy International, is available to the public for download.
The new technology will allow users to determine when their computer or mobile device is being monitored. "By alerting them to the fact that they are being spied on, they will have the opportunity to take precautions," Amnesty said in an online statement.
Marek Marczynski, head of military, security and police at Amnesty, explained that the tool will prove most useful to journalists and activists who deal with sensitive information and are concerned about authorities spying on their communications.
"Governments are increasingly using dangerous and sophisticated technology that allows them to read activists' and journalists' private emails and remotely turn on their computer's camera or microphone to secretly record their activities," Marcynski said. "They use the technology in a cowardly attempt to prevent abuses from being exposed. Detekt is a simple tool that will alert activists to such intrusions so they can take action."
Worried your PC or smartphone is riddled with govt spyware? There's an app for that! #Detekt launches today http://t.co/nEwo7PZn23#CAUSE

— amnestypress (@amnestypress) November 20, 2014
Amnesty is hoping to take governments to task for their overreaching surveillance practices, including the controversial NSA and GCHQ spying programs. In addition, the organization wants governments worldwide to establish strict trade controls regulating any transfer of surveillance equipment with an independent authority confirming that the machinery will not be used for human rights breaches.
The use of surveillance tech has been on the rise in the last few years. Amnesty and other human rights organizations accuse the surveillance industry, estimated by the Coalition Against Unlawful Surveillance Exports to be worth $5 billion, of having facilitated the repression of journalists and activists around the world, by selling their technology to law enforcement and intelligence agencies in countries with records of persistent human rights abuse.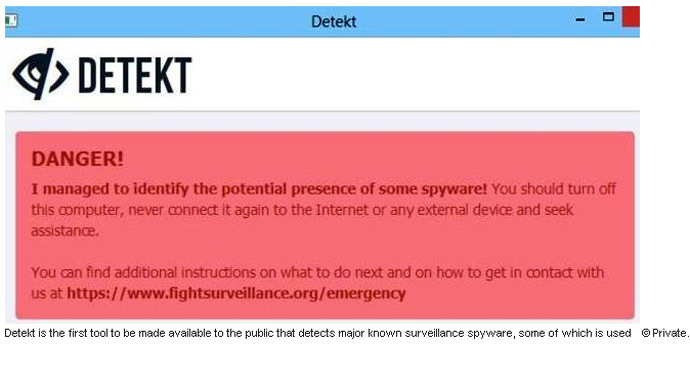 For instance, intelligence published on WikiLeaks links spyware manufactured in Germany to the monitoring of Bahraini human rights activists.
Detekt and other tools like it are just the tip of the iceberg when it comes to fighting back against mass government intrusion and the surveillance industry, privacy activists say.
"Anything that highlights the state surveillance of citizens is to be welcomed, but finding that you are a victim of surveillance is only part of the problem The opportunity to seek redress is limited and where possible an arduous process for a member of the public to tackle," Emma Carr, director of Big Brother Watch's privacy campaign, was quoted as saying in the Daily Mail.
"Until the government introduces a rigorous process of authorization, oversight and accessible redress for surveillance practices, it is inevitable that innocent people will continue to be spied on by the state. That will persist whether we know about the surveillance, or not," she said.
You can share this story on social media: