World Toilet Day alert: Feces-contaminated water used by 1.8bn people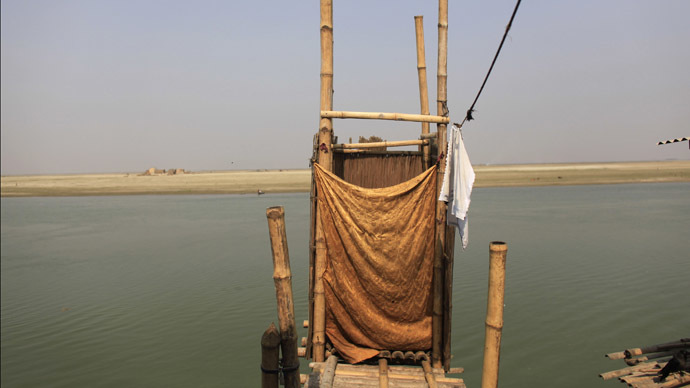 Almost 2 billion people use excrementally polluted water, which poses not only a global health risk, but also flushes away $260 billion out of the world economy annually, according to a report published on World Toilet Day.
Regardless of the billions of dollars spent on sanitation and investments in water, 1.8 billion people are exposed to contaminated water, a report published by the World Health Organization (WHO) and the UN Water agency said Wednesday.
"If people don't invest in sanitation the costs are going to be incredible and health is going to be a big issue," Bruce Gordon, WHO's water and sanitation coordinator, told the Thomson Reuters Foundation.
"Extraordinary efforts need to be made now to take it to those remaining pockets of people who don't access water and sanitation."
Most of the funds often neglect rural areas, where one in seven people, the reports says, still take their private business outdoors. It contaminates the water and leads to such diseases as diarrhea, cholera, dysentery and typhoid.
"Water and sanitation and hygiene are fundamental pre-requisites to have in place not only for development, but to stop outbreaks of diseases like Ebola or cholera," Gordon said.
What's more, sanitation troubles often mean a lack of privacy and safety for women. One out of three women around the world lacks access to safe toilets, UN noted.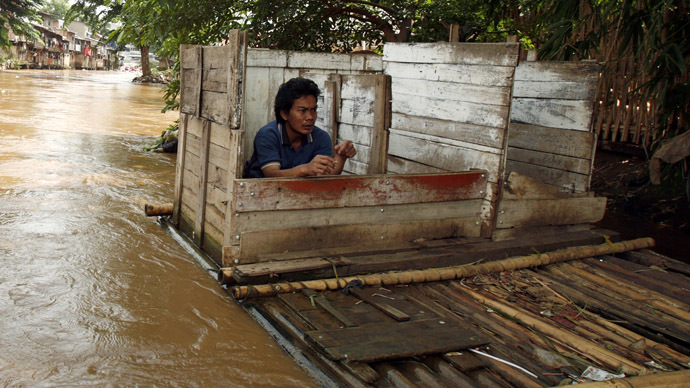 However, in South Asia and sub-Saharan Africa open defecation remains a cultural norm.
"People enjoy that social event," said Jack Sim, the founder of the World Toilet Organization. "But they have to understand that the contaminated water ... eventually comes back as diseases to kill the children and to make people sick."
Nevertheless, the report also outlined some progress in the last two decades. Over 2 billion people have gained access to clean water, and a little bit less gained access to improved sanitation.
This development resulted in the decline in the number of children dying from diarrheal diseases – that is, from 1.5 million in 1990 to just above 600,000 in 2012.
Follow @wateraid, @UNinBrussels & @catherinemep today for exciting #WorldToiletDay toilets announcement! #WeCantWaitpic.twitter.com/7qTKvXNO8j

— WaterAid Int'l (@wateraid) November 19, 2014
The theme of UN World Toilet Day 2014 is "Equality, Dignity and the Link Between Gender-Based Violence and Sanitation." This year, the associated campaign on social media uses the tagline #WeCantWait to raise awareness on the problem.
"A staggering 1.25 billion women and girls would enjoy greater health and increased safety with improved sanitation," UN Secretary-General Ban Ki-moon said in a statement ahead of the World Toilet Day.
You can share this story on social media: