​Dutch ban poultry transport over 'highly pathogenic' bird flu strain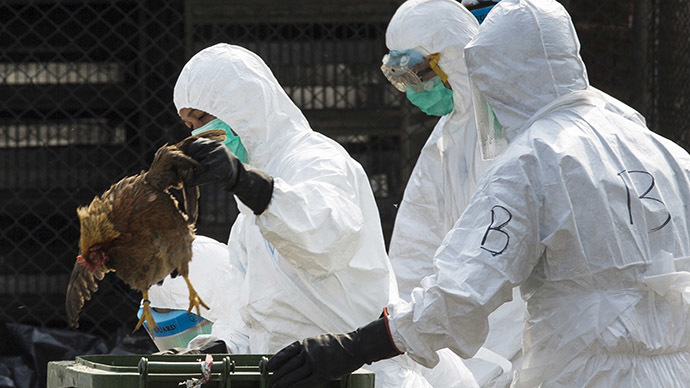 The Netherlands has discovered a "highly pathogenic" bird flu virus that can be transmitted to humans. The authorities have banned poultry transport throughout the country.
The strain of avian influenza, or bird flu, was found at a battery poultry farm in the village of Hekendorp, in the central province of Utrecht (population 300,000 people), late on Saturday, according to authorities.
"This highly pathogenic variant of avian influenza is very dangerous for bird life," the government said in a statement. "The disease can be transmitted from animals to humans."
No details have been revealed about the exact strain of bird flu the Netherlands is dealing with, but it's known the variant endangers birds and is lethal for chickens.
The highly contagious H5N8 strain, confirmed on Saturday, was detected in Europe less than two weeks ago. The strain was found at a farm in northeastern Germany on November 4.
The farm's 150,000 hens are now being slaughtered, Dutch authorities said, adding that they are also applying protective measures for the people, who came into direct contact with the infected poultry.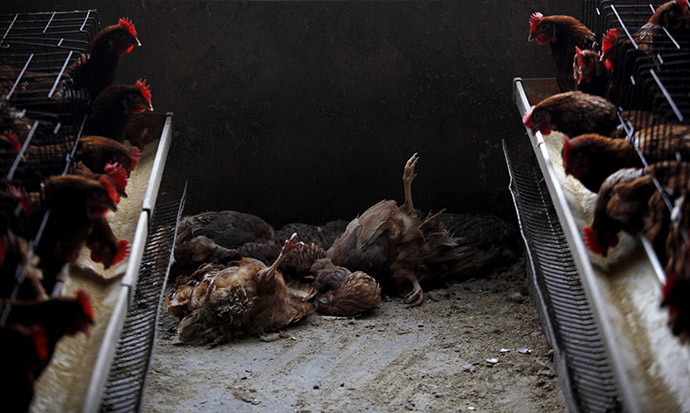 Amsterdam also imposed a 72-hour ban on transporting all poultry products throughout the country, including eggs, dung and used straw.
Sixteen poultry farms within a 10km radius of the infected area will be banned from transporting their products for 30 days. Security measures for visitors have also been introduced in the area.
Previous avian influenza outbreaks in the world have proved highly contagious and developed the ability to jump the species barrier to humans. Its highly pathogenic strain (H5N1) appeared in Asia in 2003. Avian influenza reached Europe in 2005 and the Middle East and Africa in 2006.
In March, inspections discovered bird flu in Gelderland province in the east of the Netherlands, where the population is over 2 million people. About 10,000 virally affected chickens were destroyed.
Earlier in November, Germany detected the first case of highly infectious H5N8 influenza in the country and over 30,000 turkeys were slaughtered.
You can share this story on social media: