Dead or alive? Conflicting reports over 'White Widow' terrorist killing in Ukraine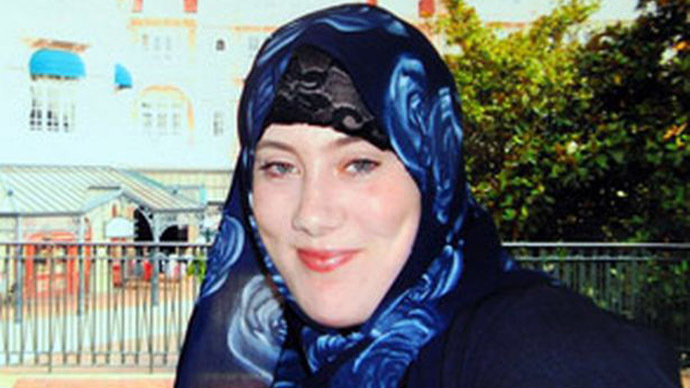 Confusion is mounting over the fate of the 'White Widow', a British female terrorist suspect on the international wanted list. Russian Regnum news agency says Samantha Lewthwaite was shot dead fighting alongside Kiev forces. However, Kiev denies this.
Lewthwaite, 30, was allegedly gunned down two weeks ago near the eastern Ukrainian town of Debaltsevo. However, no independent confirmation was available at the time.
According to Regnum's Aleksey Toporov, Lewthwaite recently fought alongside one of Kiev's most infamous squads – the Aidar battalion, condemned by Amnesty International for its unmatched brutality in eastern Ukraine.
It was said to be "involved in widespread abuses, including abductions, unlawful detention, ill-treatment, theft, extortion, and possible executions."
White Widow, the mastermind behind Kenya's Westgate shopping mall massacre, was reportedly a sniper for the group.
Her alleged killer was also a sniper – reportedly one who traveled from Russia as a volunteer to fight near Lugansk.
Regnum is reporting that the Ukrainians have put a million-dollar bounty on his head.
A source at the UK's foreign office told ITV News that "we are aware of reports that Samantha Lewthwaite has been killed in Ukraine."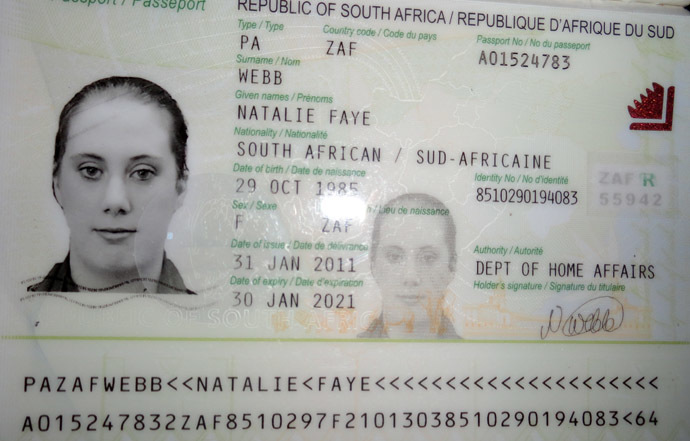 My word against yours
Meanwhile, Aidar commander, Sergey Melnichuk, told BuzzFeed News that Lewthwaite was never part of his battalion.
"We don't have any 'White Widows', and nor could we," Melnichuk said, claiming that this report is an attempt "to drive a wedge between us (Ukrainian forces) and our British allies."
The website also cited Ukraine's National Security Council spokesman, Roman Vybranovsky, who ridiculed Toporov's report, saying that "there's more chance of confirming that Bin Laden was fighting there (in southeastern Ukraine)."
A senior intelligence officer in East Africa told the Daily Mail that "all the evidence is she (Lewthwaite) remains in Africa, we have not seen any evidence she is in Ukraine – dead or alive."
However, Toporov, who is on the ground in southeastern Ukraine, told RT that though he can't disclose his source, he believes them 100 percent.
"Unfortunately I cannot add anything apart from what I've already told Regnum news agency. I act in accordance with my agreement with the source of information. But this info is 100 percent true; this is a reliable source and I trust it absolutely," Toporov said.
None of the two conflicting versions of events have been proven or debunked with actual evidence, being nothing but, 'word against word' reports at this point.
However, a BuzzFeed News writer, who is stationed in Ukraine's capital Kiev, is convinced that Regnum's story "is utter garbage."
That Russian story about the "White Widow" being killed in east Ukraine is, surprise surprise, utter garbage http://t.co/dfR7cdDY4J

— max seddon (@maxseddon) November 13, 2014
He hinted that Regnum's credibility is questionable and quoted Estonia's secret services, which in 2005 called Regnum "a structure controlled by the power elite and special services of Russia via which they try to affect [the] internal political situation in the neighboring countries in the direction favorable for Russia."
RT is trying to reach various sources inside Ukraine to get more insights into these reports, and will provide updates on the latest developments.
The 'White Widow' is deemed one of Britain's and the world's most wanted terrorists.
She left the country in 2009 before links to atrocities in Africa began to crop up.
Prior to that, she had been married first to the Jamaican-born British suicide bomber, Germaine Lindsay.
Her second marriage was to a British-born Muslim extremist, who was reportedly killed in a shoot-out between two splinter groups within Al-Shabab.
She is also a mother of four.
In Africa she fought with the fearsome Al-Shabab terrorist group in Somalia, who were implicated in Kenya's Westgate shopping mall massacre of September 2013. It turned out she was actually the mastermind behind the operation.
Witnesses reported a white female among the assailants. 67 people died at the as a result of her Westgate plan.
She used a fake passport to escape Kenya to her supposedly native South Africa. That was the last anyone has heard of her until now, when the report emerged of her being spotted in Ukraine.
You can share this story on social media: