Go-go-go! Rosetta's Philae lander descent to comet surface
The fantastic decade-long mission of ESA's Rosetta robotic space probe chasing Comet 67P/Churyumov-Gerasimenko reached its zenith Wednesday with the Philae lander detaching from the mothership, beginning its first-ever seven-hour descent to icy the comet.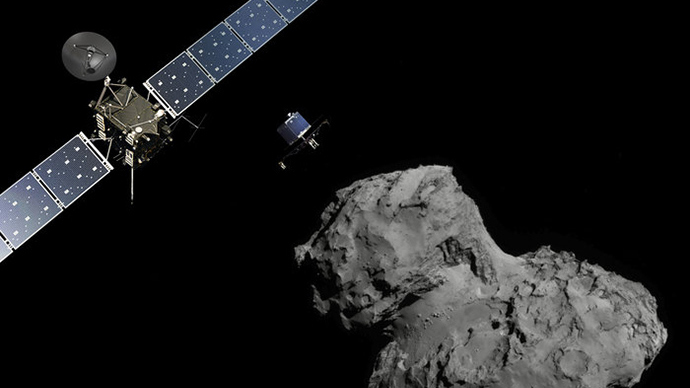 12 November 2014

19:07 GMT

17:08 GMT

I'm on the surface but my harpoons did not fire. My team is hard at work now trying to determine why. #CometLanding

— Philae Lander (@Philae2014) November 12, 2014

15:18 GMT

The landing gear is down; it's less than 30 minutes to the touchdown.

14:41 GMT

The Philae lander is on the right track and is correctly positioned, according to ESA.