Canadian mother 'assaulted' by policeman at home, son witnesses beating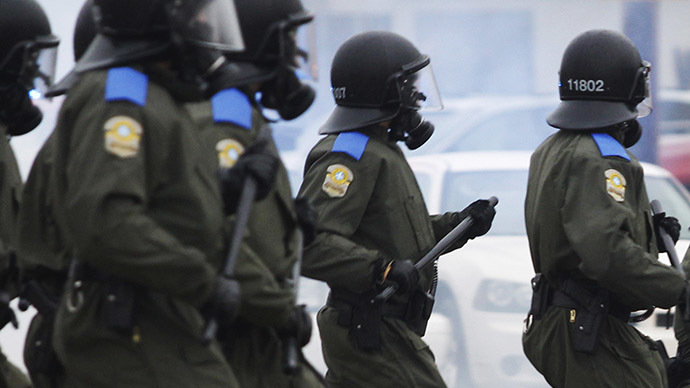 A Canadian woman says a police officer beat her with a baton and smashed her face against a table, while the woman's nine-year-old son watched the incident.
Lara Sinclair from Winnipeg filed a report with Canada's Law Enforcement Review Agency (LERA), hoping that it could prevent this happening to someone else.
Sinclair told CBS that police came to her house on the night of Halloween, after reports of a disturbance. Two policemen entered and one of them went to check on the son, while the other talked to the mother.
"He came up to me and poked me," Sinclair said. "I was sitting on a chair in the kitchen and I jumped up and said you don't need to touch me."
Then the officer took out his police baton and began beating her while she tried to defend herself.
"And he hit me and then I fell on the floor," she said.
But the officer wouldn't stop, and he allegedly smashed the woman's face against a table and then on the floor.
Sinclair's nine year old son was downstairs and witnessed everything. She said it was very traumatizing for him.
"We [my son and I] were both traumatized," she said. "I just hug him and kiss him and tell him it's okay. All I was thinking of was his safety, and how he was going to be traumatized and how he is going to see the police now."
"I don't have a record, even as a youth," she added." I've always helped others to better themselves and their lives and myself. And my (other) son is a police officer."
Sinclair has filed a formal complaint to LERA, the police's professional standards unit. But LERA commissioner, Max Churley, said only four to six complaints out of the hundreds received every year can have a hearing. Many complaints ended up abandoned.
"There's also a number that would be closed as insufficient evidence is available in order to proceed," he said.
Sinclair said the police charged her with assault after the incident. So far, there has been no comment from police.
You can share this story on social media: