Go-Pro tank air-drop: Russia parachutes BMD-2 infantry fighting vehicles into Serbia (VIDEO)
SREM-2014 anti-terrorist exercises in Serbia were marked by Russian troops dropping two infantry fighting vehicles from the air – one of them was even carrying a camera that captured its magnificent landing.
Two BMD-2 machines were taken to the venue onboard an Ilyushin Il-76 multi-purpose airlifter on Sunday. The vehicles successfully landed on to the Nikinci training area in Serbia.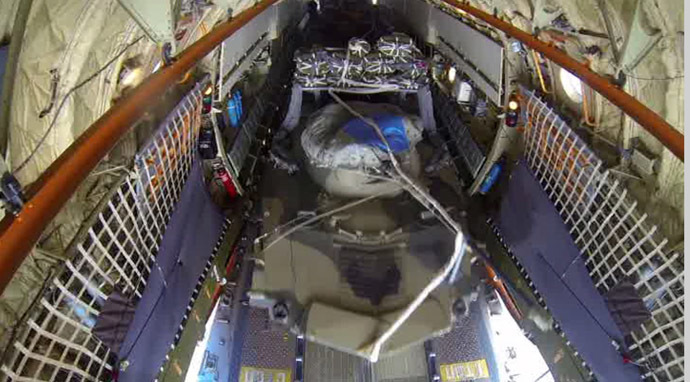 The BMD-2 is a Russian airborne infantry fighting vehicle used for combat tracking, which NATO has given the designation BMD M1981/1. It is fitted with a turret, anti-tank guided missile launcher and two machine guns.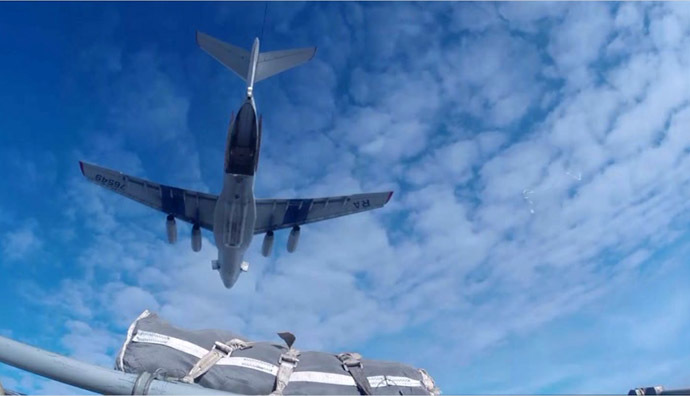 The vehicle is also fully amphibious and was designed especially for airdrops. From a distance, a BMD-2 dropping may well look like a small tank landing with a parachute.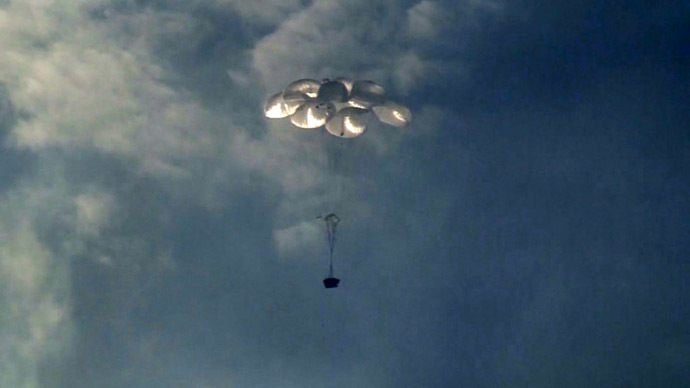 Russia's airborne paratrooper units arrived in Belgrade on Thursday to take part in the first-ever joint tactical anti-terror drills with the Serbian army, titled 'SREM-2014'. Six IL-76 military transport aircraft from Russia landed at Batajnica's military airport with airborne paratroopers and hardware onboard.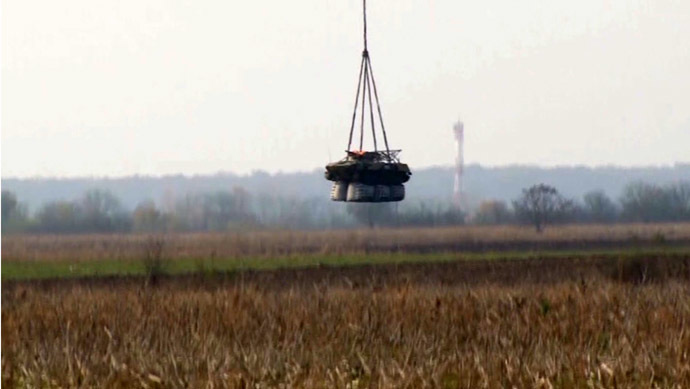 The SREM-2014 maneuvers involve live-firing exercises and the airdrop of both troops and combat vehicles. The exercises were first planned in November 2013, when Serbia and Russia signed a military and technical cooperation agreement.
You can share this story on social media: