​Political speculation? Iran denies 'tentative agreement' to ship uranium stockpile to Russia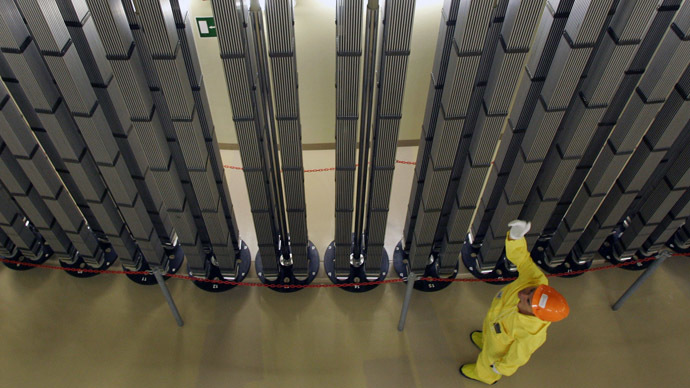 Iran has denied reports of a "tentative agreement" to transport a large portion of its uranium stockpile to Russia for conversion into fuel rods if it can wrangle a comprehensive nuclear deal with world powers.
According to a New York Times report, Russia would essentially act as a middleman when it comes to converting uranium into fuel rods for Iran's nuclear reactor in Bushehr. After these rods are made and the conversion process is completed, using them to manufacture nuclear weapons becomes unfeasible.
Details of the ongoing negotiations were revealed by anonymous officials and diplomats "involved" in the talks. Neither the proposal nor Iran's purported willingness to go along it have been confirmed by heads of state or other officials.
"None of the speculations and rumors by foreign media, which are circulated for political ends, is confirmed," said Iranian foreign ministry spokeswoman Marzieh Afkham, as quoted by the official IRNA news agency. She added that Iran will continue to consider only its own national interests and rights.
Meanwhile, US State Department officials have yet to comment on the matter.
If true, however, the agreement could break the current gridlock hanging over the negotiations and lead to even more, an unnamed American official told the Times.
"If the Iran-Russia deal works, it could be the cornerstone of something much larger," the official said. This individual is reportedly "deeply involved" in the talks.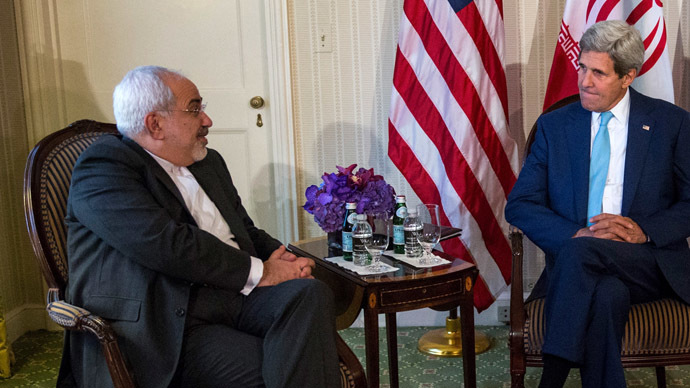 Notably, the Times reported that cooperation between the United States and Russia during these discussions has not been negatively affected by disagreements over a host of other disputes that have recently strained ties between the countries.
"Despite differences of opinion on other foreign policy matters, Russia has remained completely unified with other countries in the negotiations," the official said.
Even if Iran has agreed to shipping out its uranium stockpile, multiple prickly issues remain to be sorted out between Iran and the P5+1 (the US, Russia, China, United Kingdom, and France, plus Germany). For example, there is still significant distance between the two sides regarding the number of centrifuges Iran should be allowed to keep functioning, the amount of leeway international inspectors would have to examine facilities, and the rate at which sanctions against Iran would be rescinded.
Selling a deal – either in Iran or in the US – could also be difficult. In a separate New York Times report last month, it was revealed that the White House is looking to avoid bringing it to Congress. Instead, Obama administration officials said they would opt for a gradual relaxation of sanctions – a course of action which would not require Congress to permanently suspend sanctions for years.
As the November 24 deadline inches closer, talks continue to intensify. On November 9 and 10 in Oman, Secretary of State John Kerry will meet Iranian Foreign Minister Mohammad Javad Zarif and the EU's outgoing foreign policy head Catherine Ashton to try and make more progress.
You can share this story on social media: