Not 'furniture' any more: Animals in France get status upgrade after 200 yrs
Published time: 5 Nov, 2014 01:14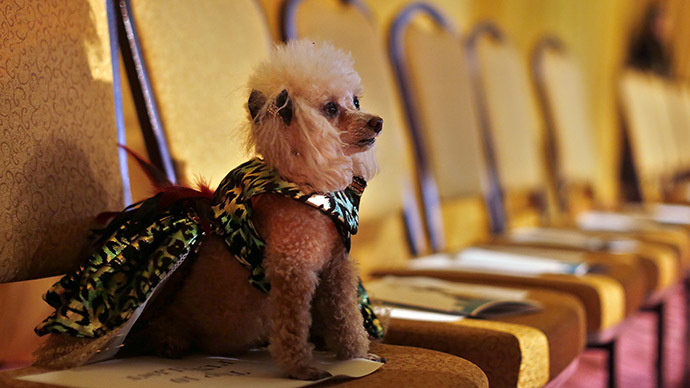 "Living beings capable of sensitivity" – that's the new status French domestic animals have received, after being regarded as "furniture" in the Civil Code for over two centuries.
Until now, cats and dogs, along with other pets and farm animals, had the same status in the code as an armchair.
However, a two-year fight by the French animal rights organization Fondation 30 Million d'Amis (Foundation of 30 Million Friends) led to change.
"When it was drawn up in 1804, the Civil Code was the reflection of a society where animals didn't benefit from the same attention as we afford them today," Reha Hutin, head of the group, as quoted as saying by The Telegraph.
Two hundred years ago, she added, the animals were viewed as "an agricultural force" in "an essentially rural France," she said.
Jean Glavany, who compiled the legislation to change animals' status, stressed it was an important "symbolic" step.
Currently, the law on the cruel treatment of animals comprises the punishment of a maximum two-year prison term and 30,000-euro fine.
"This will change mentalities, notably among judges and prosecutors so that punishments are truly applied," François Legueulle of 30 Million d'Amis said.
The new step might also change the course of actions for divorced couples if there is a dispute about who ends up with the animal.
"The family judge will be able to take into account the spouses' financial situation, their treatment of the animal, its relationship with the children to decide whether it should end up with Monsieur or Madame. They could even go as far as affording visiting rights, shared care or alimony for subsistence," Legueulle said.
The initiative by Fondation 30 Million d'Amis was received coldly by farmers' organizations, who have expressed concern that if animals receive a status between "goods" and "humans," it could put livestock farming in danger.