Taliban suicide attack kills 45 on Pakistan-India border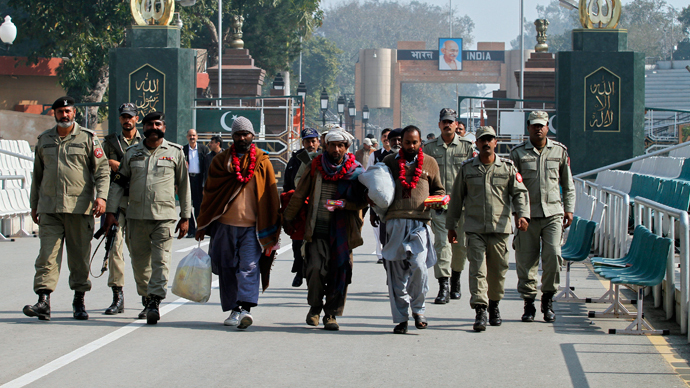 A suicide bombing near the India-Pakistan border has killed at least 45 people, Pakistani police say. Women and children are amongst the dead following the blast, which took place near the Pakistani city of Lahore. The injury count is currently around 70.
"The death toll increased to 45," the provincial police chief in Lahore told Reuters.
A senior police official verified the claims that the blast at the Wagah crossing was a suicide attack. "According to initial information it was a suicide attack," Inspector General of Punjab Police, Mushtaq Sukhera, told local television channels. "When ... security was a bit relaxed, the suicide attacker blew himself up near a restaurant," he added.
Pakistani Taliban has claimed responsibility for the attack. "We claim the Lahore suicide attack," senior commander Gilamn Mehsud said.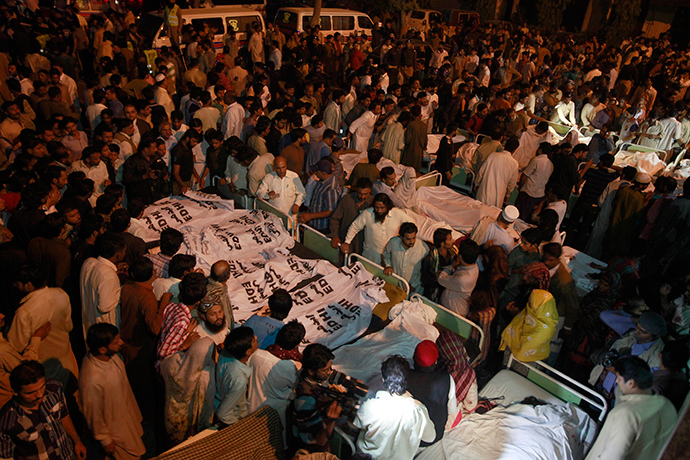 "I was sitting in my office near the border when I heard the blast. I rushed to the scene and saw scattered bodies, injured men, women and children and smashed cars," a Pakistani intelligence source told Reuters.
An Indian security official said that the Indian side of the border was "safe" after the blast, Reuters reported.
Speaking earlier, the Deputy Medical Superintendent of Ghurki Hospital, Dr Khurram, said, "We received 35 bodies including those of women and children and 60 to 70 were wounded," as reported by local TV stations.
Local media had earlier reported that a gas cylinder caused the explosion. The blast took place in the village of Wagah, where the boundary demarcation line dividing India and Pakistan was drawn in 1947. It is the only road border crossing between the two countries.
Large crowds are attracted to the crossing on both sides of the border at around sunset, as soldiers from Pakistan and India gather to simultaneously lower the respective flags of their countries.
You can share this story on social media: